Description
Starling engineers love building things, creating new stuff, learning new technologies and working with others across all areas of the bank to bring brilliant products and features to life. Our engineers are excited about helping us deliver new features, regardless of what their primary tech stack may be. Hear from our engineers in our latest blogs or our case studies with Women in Tech.
We offer a flat working structure and are looking for engineers at all levels to join the team. We value people being engaged and caring about customers, caring about the code they write and the contribution they make to Starling. People with a broad ability to apply themselves to a multitude of problems and challenges, who can work across teams do great things here at Starling.

We're open-minded when it comes to hiring and we care more about aptitude and attitude than specific experience or qualifications. If you care enough to find elegant solutions to difficult technical problems, we'd love to hear from you.
We have built our entire banking platform in house and mostly in Java. We are looking for people who want to work on building the tooling that is used by our engineers on a daily basis.

We are looking for people who are truly full stack, and are as comfortable polishing their javascript front end as they are debugging the innards of their java applications database interactions, or tweaking their CloudFormation templates. We are looking for people who can:


Design REST apis.
Code backend services, ideally using Java, or another other server side compiled language.
Develop modern front ends, ideally using React and Redux.
Get their code into the cloud and support it there, ideally on AWS.
Believe in clean coding, simple solutions, automated testing and continuous deployment.
Like to take ownership of a feature from the original idea through to live.
Think (like us) that a small number of empowered developers is the right way to deliver software.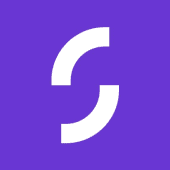 Starling Bank
Banking
Financial Services
FinTech
3 appplies
58 views