Description
The Platform mission creates the technology that enables Spotify to learn quickly and scale easily, enabling rapid growth in our users and our business around the globe. Spanning many disciplines, we work to make the business work; creating the frameworks, capabilities and tools needed to welcome a billion customers. As a part of the Platform mission, the Security organization focuses on protecting Spotify's platform, products and users.
We are looking for a Security Engineer Intern with a passion for software security to join the application security consulting team. We are a distributed team supporting autonomous development teams in developing products and systems securely. We aim to constantly improve the security posture of our fast-paced and rapidly-changing environment with solutions that keep up with our scale. We are experts in many domains of security, willing to teach and learn from anyone at the company.
What you'll do
Design, build, and operate innovative tools to enhance our security.
First response and remediation for security vulnerability incidents.
Partner with security and software engineers by developing scalable solutions to security problems across various domains and technologies.
Be a valued member of an autonomous and distributed security team.
Who you are
You are pursuing a Bachelor's or Master's degree in Computer Science, Computer Engineering or a related field of study.
Have a graduation date of 2024.
You have interest and experience in software security via prior internships, coursework, and/or personal projects.
You have experience in designing and building services in Java, Python or other programming languages.
You have an understanding of system design, data structures, and algorithms.
You have foundational knowledge in information security and software engineering.
Where you'll be
We are a distributed workforce enabling our band members to find a work mode that is best for them!
Where in the world? For this role, it can be within the Americas region in which we have a work location. Preferably in New York.
Prefer an office to work from home instead? Not a problem! We have plenty of options for your working preferences. Find more information about our Work From Anywhere options here.
Working hours? We operate within the Eastern Standard time zone for collaboration. 
Our paid summer internships last for 10-13 weeks and start at the beginning of June. The last day to apply is April 4th, 2023 at 10AM EST.
The United States hourly rate for this position is 33.00 USD (Undergraduate First Year & Sophomores), 42.00 USD (Undergraduate Juniors & Seniors),
49.00
USD (Masters) & 58.00 USD (PhD) per hour plus a one time intern stipend of 2,253 USD. This position is overtime eligible. These rates may be modified in the future.
Spotify is an equal opportunity employer. You are welcome at Spotify for who you are, no matter where you come from, what you look like, or what's playing in your headphones. Our platform is for everyone, and so is our workplace. The more voices we have represented and amplified in our business, the more we will all thrive, contribute, and be forward-thinking! So bring us your personal experience, your perspectives, and your background. It's in our differences that we will find the power to keep revolutionizing the way the world listens.
Spotify transformed music listening forever when we launched in 2008. Our mission is to unlock the potential of human creativity by giving a million creative artists the opportunity to live off their art and billions of fans the chance to enjoy and be passionate about these creators. Everything we do is driven by our love for music and podcasting. Today, we are the world's most popular audio streaming subscription service.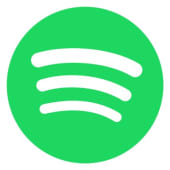 Spotify
Audio
Cloud Computing
Music
Music Streaming
17 appplies
169 views