Description
Delivering the best Spotify experience possible. To as many people as possible. In as many moments as possible. That's what the Experience team is all about. We use our deep understanding of consumer expectations to enrich the lives of millions of our users all over the world, bringing the music and audio they love to the devices, apps and platforms they use every day. Know what our users want? Join us and help Spotify give it to them. 
We are looking for a Senior Machine Learning Engineer to join our Content Safety Analysis team. Content Safety Analysis' mission is to promote a healthy Spotify experience by scaling understanding of the platform's global catalog of content through tooling and content understanding capabilities. Your work will focus specifically on the ML needs within this space at Spotify. 
We are working in an autonomous team that is focused on delivering code to a high standard, ensuring we meet the security, performance and scaling demands that help keep Spotify's content safe. We host and manage our delivered tooling & services on Google Cloud Platform with a focus on guaranteeing service reliability for our users across the world.
What you'll do
Lead the design, creation, evaluation, shipment, and improvement of production ML services and methods by providing strategic guidance and hands-on ML development in TensorFlow, Python, SQL and Java.
Perform data analysis to establish baselines to inform product, technical and business decisions.
Use the Google Cloud Platform to train and deploy models at scale.
Collaborate closely with Engineering Managers, Software/ML Engineers, Product Managers and Designers within and beyond your team.
Take operational responsibility for the models and related services that are owned by your team.
Thoughtfully communicate your work and experience through internal collaborations and mentorship opportunities.
Work in a transparent environment that supports your individual growth.
Who you are
You have significant experience in machine learning and generalist content understanding, with experience and expertise in designing, building, and testing deep learning solutions.
You have previous industry experience with frameworks such as Tensorflow, Pytorch etc.
You have significant hands-on commercial experience designing and implementing production machine learning systems at scale in Python or similar languages.
You have experience with data pipeline orchestration tools such as Apache Beam, Apache AirFlow or Kubeflow.
You have experience building ML pipelines from inception to production using the appropriate sequence of pipeline components. Experience can be in TFX or an appropriate substitute.
You have experience working with disparate data sources and sparse data, both structured and unstructured.
You have experience with cloud platforms such as AWS or GCP and are comfortable working in these environments.
You are comfortable working in an agile environment and challenging yourself and your team to improve their ways of working.
You have excellent analytical and problem-solving skills, and can communicate your ideas clearly to a non-ML audience.
You are comfortable diving deep in multiple technologies, platforms, and problem spaces, even if they are currently unfamiliar.
You care deeply about the success of the project and your team: you value team success over personal success.
You are an excellent communicator in spoken and written English.
Where you'll be
For collaboration purposes, this role must be based out of Dublin.
Spotify is an equal opportunity employer. You are welcome at Spotify for who you are, no matter where you come from, what you look like, or what's playing in your headphones. Our platform is for everyone, and so is our workplace. The more voices we have represented and amplified in our business, the more we will all thrive, contribute, and be forward-thinking! So bring us your personal experience, your perspectives, and your background. It's in our differences that we will find the power to keep revolutionizing the way the world listens.
Spotify transformed music listening forever when we launched in 2008. Our mission is to unlock the potential of human creativity by giving a million creative artists the opportunity to live off their art and billions of fans the chance to enjoy and be passionate about these creators. Everything we do is driven by our love for music and podcasting. Today, we are the world's most popular audio streaming subscription service.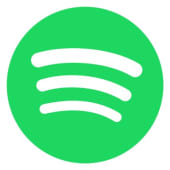 Spotify
Audio
Cloud Computing
Music
Music Streaming
0 appplies
56 views