Description
Join us as we pursue our disruptive new vision to make data accessible, usable, and valuable to everyone. We are a company filled with people who are passionate about our product and seek to deliver the best experience for our customers. At Splunk, we're committed to our work, our customers, having fun, and most importantly to each other's success. Learn more about Splunk careers and how you can become a part of our journey!
Role
Splunk's Platform Engineering team is a dynamic, best-in-class & talented set of individuals. The Platform Engineering team is responsible for handling and implementing various marketing use cases with CDP as a centralized profile store and segmentation engine for Splunk's marketing. This role is for the Platform Engineering team, as a Sr CDP Data Engineer, you will be responsible for CDP schema design, data ingestion, data analysis, and taking on requests as part of the sprint cycle. As part of this role, you will be closely working with the scrum master, marketing teams, and architects to plan and execute sprints. The ideal candidate should have relevant and extensive experience in AEP, ETL, Schema, and data loads to support day-to-day activities. 
Responsibilities
Create all required Adobe XDM (Experience Data Model) in JSON based on an approved data model for all loading data files.

Be thorough with the data modeling techniques using AEP (Adobe Experience Platform).

Utilize Adobe Experience Platform (AEP) UI & POSTMAN to automate all customer schema data lake & profile design setups within each sandbox environment.

Create necessary technical documentation, and Entity Relationship Diagrams (ERD) to review & sign off with the architecture team.

Manage the data pipelines and transformations from a variety of sources and assure the data flowing into the CDP data lake and updating profile stores.

A proven track record of manipulating a variety of data sources.

Assist with building the data governance policies to be in line with our privacy and legal policies.   

Work in agile, rapid development, and prototyping environments.

Assist in ongoing process refinements, including the updating or creation of customer-facing material and templates.

Assists with Proof of Concepts (POCs), and project estimation and engages in performance testing and tuning activities for large data sets.
Requirements
B.S. or M.S. preferably in Computer Science or a related field or equivalent work experience with a strong CS foundation.

8+ years of experience as a data engineer, supporting data warehousing, or related data platform with at least 2+ years of experience supporting AEP.

Strong expertise in data management including data strategy, data quality, and data governance.

Expertise in Java, Python, or any scripting language, SQL/NoSQL Database systems.

Experience in data modeling and architecture. Excellent SQL skills.

Strong understanding of Marketing Technology tools (Email/Marketing automation system, Personalization tools, Analytics tools)

Experience with loading data in and out of CDP from Data Lake.

Experience with agile development methodologies.

Exposure to cloud platforms - AWS, GCP, or Azure and APIs via Postman.

Experience working/collaborating with Sr Technical and Leadership teams. 
What Sets You Apart
Adobe CDP Certification 

Cloud Certification

Involved with 1 to 2 Projects on Adobe Experience Platform (Adobe CDP) 
We value diversity at our company. All qualified applicants will receive consideration for employment without regard to race, color, religion, sex, sexual orientation, gender identity, national origin, or any other applicable legally protected characteristics in the location in which the candidate is applying.


Note: Splunk provides flexibility and choice in the working arrangement for most roles, including remote and/or in-office roles. We have a market-based pay structure which varies by location.  Please note that the base pay range is a guideline and for candidates who receive an offer, the base pay will vary based on factors such as work location as set out below, as well as the knowledge, skills and experience of the candidate. In addition to base pay, this role is eligible for incentive compensation and benefits, and may be eligible for equity or long-term cash awards.
Benefits are an important part of Splunk's Total Rewards package. This role is eligible for a competitive benefits package which includes medical, dental, vision, a 401(k) plan and match, paid time off, an ESPP and much more! Learn more about our comprehensive benefits and wellbeing offering here.
Base Pay Range 
SF Bay Area, Seattle Metro, and New York City Metro Area
Base Pay Range:  $163,200 - 224,400 per year
California (excludes SF Bay Area), Washington (excludes Seattle Metro), Washington DC Metro, and Massachusetts
Base Pay Range:  $148,000 - 203,500 per year
All other cities and states excluding California, Washington, Massachusetts, New York City Metro Area and Washington DC Metro Area.
Base Pay Range:  $136,800 - 188,100 per year
Thank you for your interest in Splunk!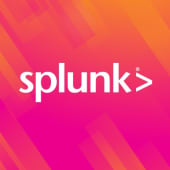 Splunk
Analytics
Information Technology
Intelligent Systems
Real Time
Software
2 appplies
271 views