Description
Splunk is seeking a Technical Support Engineer to provide enterprise level support to our customers and partners. This is a very dynamic role where you will provide technical assistance, troubleshoot and resolve customer problems, interface with engineering on various product issues, and contribute to projects revolving around support tools, knowledge management, our growing market place of solutions, and more.

Responsibilities: I can do that!
Work directly with customers and partners to provide Enterprise and Cloud Level Support
Respond to and follow up on our client's product related issues 
Troubleshoot technical issues to establish the root cause of problems and form a solution or workaround across a range of environments
Develop a deep understanding of the Splunk product
Provide documentation and participate in online forum support for real-time questions
Reproduce customer issues and if necessary file bug reports, escalate cases to engineering, and provide necessary documentation
Providing outstanding customer service and technical support to Splunk clients and maintaining customer relationships
Assist in developing support tools to help troubleshoot issues
Requirements: I've already done that!
Experience in: UNIX (Linux, Solaris, AIX, HP-UX), LDAP, Windows, and Mac OS X
Exposure to: AWS (including Amazon EC2) or GCP would be helpful
Experience in a Technical Support or Service Engineer capacity
An understanding of Relational Databases
Nice to have: Python, Shell Script, Perl, C++/C#/Java, HTML, XML, JSON, Regex
Experience of Splunk, similar tool or Business Intelligence is a plus
Logical approach to problem solving
Works well as part of a team and contributes to continuous improvement
Outstanding verbal/written communication skills, and relationship building capabilities
Excellent time management skills with the ability to prioritise customer issues effectively
Passionate about technology with a strong desire to work in a fast paced technical environment
Must be able to work in a fast paced technical environment and support a product with frequent product releases and regular maintenance updates
Thank you for your interest in Splunk!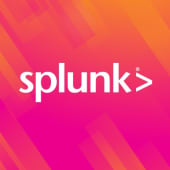 Splunk
Analytics
Information Technology
Intelligent Systems
Real Time
Software
0 appplies
53 views