Description
We're at the forefront of the data revolution, committed to building the world's greatest data and applications platform. Our 'get it done' culture allows everyone at Snowflake to have an equal opportunity to innovate on new ideas, create work with a lasting impact, and excel in a culture of collaboration.
Snowflake Support is committed to providing high-quality resolutions to help deliver data-driven business insights and results. We are a team of subject matter experts collectively working toward our customers' success. We form partnerships with customers by listening, learning, and building connections.
Snowflake's values are key to our approach and success in delivering world-class Support. Putting customers first, acting with integrity, owning initiative and accountability, and getting it done are Snowflake core values and are reflected in everything we do.
Snowflake's Support team is expanding! We are looking for a Senior Cloud Support Engineer to join our team who likes working with data and solving a wide variety of issues utilizing their technical experience having worked on a variety of operating systems, database technologies, big data, data integration, connectors, and networking.
As a Senior Cloud Support Engineer - Database Security and Authentication Management, your role is to delight our customers with your passion and knowledge of the Snowflake Cloud Data Platform. Customers will look to you for technical guidance and for advice in addressing their product usage and issue needs. You will be the voice of the customer into Snowflake's product and engineering teams for product feedback and improvements. You will play an integral role in building knowledge within the team and be part of strategic initiatives for organizational and process improvements. Ideally, you have worked in a 24x7 environment, handled all tiers of support issues, been on-call during weekends, and are familiar with Salesforce Service Cloud.
Based on business needs, you may be assigned to work with one or more Snowflake Priority Support customers. You will develop a strong understanding of the customer's use case and how they leverage the Snowflake platform. You will deliver exceptional service, enabling them to achieve the highest levels of continuity and performance from their Snowflake implementation.
YOU WILL:
Provide email, web, and phone support to Snowflake customers and partners

Utilize Snowflake environment, connectors, 3rd party partner software, and tools to investigate issues

Document known solutions to internal and external knowledge base
Submit well-documented bugs and feature requests arising from customer submitted requests
Participate in weekend support rotation
Work on technical and non-technical projects
Partner with engineering teams in prioritizing and resolving customer requests
Work with engineering and dev ops with regards to service alerts and notifications
OUR IDEAL SENIOR CLOUD SUPPORT ENGINEER - DATABASE SECURITY AND AUTHENTICATION MANAGEMENT WILL HAVE:
Bachelor's or Master's degree in Computer Science or equivalent discipline

5+ years experience in a Technical Support environment or a similar technical function in a customer-facing role

Good understanding of the technical fundamentals of Information Security

Experience working with web security, networking technologies, and protocols such as TCP/IP, HTTP/HTTPS, DNS, load balancers, proxies, and firewalls

Experience writing, troubleshooting, and debugging SQL queries

Good understanding of public cloud providers like AWS, Azure, and GCP

Excellent writing and communication skills in English with an attention to detail

Strong teaming skills in a highly collaborative environment and the ability to function in global arenas

Ability to troubleshoot a variety of operating systems like Windows, Mac, *Nix and database connectivity issues using a variety of diagnostic tools and methods (client software, drivers/connector, etc)

Scripting/coding experience In any of the following: Python, Java, .Net, NodeJS, R

Experience in a number of the following

IAM Role-Based Access Controls (RBAC)

Cloud authentication/access policies

Public Key Infrastructure (PKI), X.509 certificates, SSL/TLS

AWS Key Management Service, MSFT Key Vault, GCP KMS

SCIM provisioning and Rest API Calls (e.g. Post, Get, Patch, etc.)

Identity provider experience (Okta, PingFederate, OneLogin, ADFS, Azure AD, etc.)

AWS PrivateLink, Azure Private Link, GCP private access
NICE TO HAVES:
Understanding of cloud computing concepts deploying IAM systems and modules in production environments

Experience in troubleshooting platforms that support marketplace functions

Experience in troubleshooting front-end UI applications

Experience with IT security, cyber security, critical infrastructure and enterprise risk

Understanding of Data Warehouse fundamentals and concepts

Understanding broader cloud security technologies such as endpoint security, NextGen FW, SIEM, WAF, and more.

Experience with data governance - tokenization and encryption

Experience in a designated customer-focused enterprise support role for a large number of customers

Security-related certifications such as AWS Certified Security - Speciality, CISM, CISSP, CSSP, CCSK, Security+

Public cloud certification on AWS, Azure, Google Cloud (GCP)
In accordance with applicable law, the following represents a reasonable estimate of the range of possible compensation for this role if hired in Colorado or New York City:
The estimated pay range for this role,

if based in Colorado or New York City

, is $101,600

- $135,150

.

Additionally, this role is eligible to participate in Snowflake's

bonus

and equity plan
Please note that this information is provided for those hired in Colorado or New York City only, and this role is open to candidates outside of Colorado or New York City with compensation that aligns with your location. The successful candidate's starting salary will be determined based on permissible, non-discriminatory factors such as skills, experience, and geographic location. This role is also eligible for a competitive benefits package that includes: medical, dental, vision, life, and disability insurance; 401(k) retirement plan; flexible spending & health savings account; paid holidays; paid time off; employee assistance program; and other company benefits.
Snowflake is growing fast, and we're scaling our team to help enable and accelerate our growth. We are looking for people who share our values, challenge ordinary thinking, and push the pace of innovation while building a future for themselves and Snowflake.
How do you want to make your impact?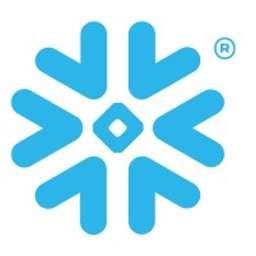 Snowflake
Analytics
Cloud Data Services
Enterprise Software
Software