Description
About the role:
Sigma is growing and our user base is growing just as fast. We are looking for talented support engineers with a strong grasp on analytics, curious by nature and a desire to help. As a technical support engineer at Sigma Computing, you will be part of a talented team of engineers, with a shared mission to make data easily accessible for everyone. This team was recognized by TrustRadius as Best Customer Support 2021!
What you will be doing:

You will work with Sigma's customers and the pre-sales team to assist with the diagnosis and resolution of complex technical issues. 

Working closely with the development team, you will develop best practices and tools for diagnosing issues and optimizing the service for performance.

Collaborate with cross-functional groups - backend, frontend, devops, design, product, and the go-to-market teams to create a first-class experience for users of our product.




Qualifications we are looking for: 
5+ years of industry experience supporting enterprise products for data analytics.

Computer Science fundamentals. Strong domain expertise in databases and business intelligence

SQL proficiency - Very good grasp on JOINs, Partitions, Window Functions, Aggregations, CTEs, Sub-queries etc. 

SQL query performance troubleshooting and plan generation understanding 

Proficient in data modeling concepts

Ability to properly chart data into logical visualizations

A proven track record of building trust with customers and bringing issues to resolution quickly

Excellent verbal and written communication skills

A strong desire to build scalable processes for issue resolution (documenting common patterns for issue resolution, building tooling for diagnosing issues etc)

Strong collaboration skills and the ability to work with multiple departments and co-ordinate issue triaging, diagnosis and resolution

Desire to be a great teammate and have fun at work
Highly Desirable Skills & Experiences
Supporting a cloud service in production

Experience working with Snowflake, Redshift, BigQuery

Knowledge of GCP, AWS

Startup experience
Additional Job details
The base salary range for this position is $130k - $160k annually.
Compensation may vary outside of this range depending on a number of factors, including a candidate's qualifications, skills, competencies and experience. Base pay is one part of the Total Package that is provided to compensate and recognize employees for their work at Sigma Computing. This role is eligible for an annual bonus, stock options, as well as a comprehensive benefits package.
If you do not feel that you satisfy all the listed requirements, we encourage you to still apply. We are enthusiastically looking for people that will help us grow our company and sometimes we are imperfect communicators and can't articulate perfectly what experience is required for a role. We are looking for people that are excited to grow and constantly ask how we can do things better. If you are excited about the opportunity, we encourage you to apply even if you don't satisfy 100% of the job requirements.
Note: The world around us is changing, but we at Sigma Computing are growing and scaling. We raised our Series C in Dec 2021. With that, and us being able to 3X our revenue year on year, hiring and building out the best version of our product is priority. That is why we want to talk to you.
About us:
At Sigma Computing, our mission is to empower everyone to make the best possible decisions at every turn by removing the barriers that prevent people from analyzing data across sources and delivering the full spectrum of self-service cloud analytics and business intelligence.
We raised a $300M Series C from Co-Leads D1 Capital Partners and XN, Existing Investors Sutter Hill Ventures and Altimeter Capital, and Snowflake Ventures.
Come join us to help us be smarter and grow together!
Benefits For Our Full-Time Employees:
Equity

Generous health benefits

Flexible time off policy. Take the time off you need!

Flexible schedule, do the work you need to get done in the time you have to get it done

At least 12 weeks of paid bonding time for all new parents

Traditional and Roth 401k

Commuter and FSA benefits
Sigma Computing is an equal opportunity employer. We are committed to building a smart and strong team regardless of race, color, ancestry, religion, sex, national origin, sexual orientation, age, citizenship, marital status, disability, gender, gender identity or expression, or veteran status. We look forward to learning how your experience can enable all of us to grow.
Note: We have a hybrid work environment in both of our SF & newly opened NYC office.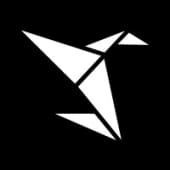 Sigma Computing
Analytics
Business Intelligence
Cloud Data Services
Computer
Information Services
Information Technology
Software
1 appplies
203 views