Description
As a member of the Security Team you will be making our service more secure while changing the way security analytics is done. Shifting away from expensive legacy solutions to analyzing security data directly in the data warehouse, building amazing visualizations as well as dashboards and evangelizing this solution in the community. You will be encouraged to blog, speak and join security events to talk about the work you are doing and how other companies can utilize it to better analyze their security data. Beyond security analytics you will also be pushed to solve security problems through automation ("let the robots do the work")  and become a leader in this space.If you're a builder that enjoys working with cutting edge technologies, we'd love to hear from you!
You will
Grow into a leader in the security analytics and automation space. We want you to learn in this space and then become an evangelist to show other companies how they can also do this. 

Hunt for Security issues within our applications and Infrastructure.

Shaping services through security review of design, architecture, and implementation.

Build security into our SDLC, and manage bug bounty program.

Build Threat modeling with Engineering Teams. 

Code reviews: Discover weakness in our code before it reaches production. Help to automate the security testing pipeline. 

Evangelize application security best practices across the company.

Collaboration with the Devops team and help to mitigate Application Security risks in Kubernetes and AWS or GCP.

Work with your peers in engineering around our products' security and help us develop new features that will give us an advantage in our market. 
You are
Have 5+ experience in the Application Security role

You are hands-on, and you can clearly articulate prioritized, actionable security work for Engineering.

Have demonstrable history in improving the application security posture at your previous companies.

Have Knowledge of Application Security fundamentals (e.g., OWASP Top 10) 

Have Knowledge of Application Security risks within containerized and cloud environments

Willing to fail! We are pushing the edge and we are going to experiment a lot, you have to be willing to try new things and fail. 

Passionate about writing and want to be an evangelist. You'll need to be able to enjoy writing detailed blog posts and technical documentation. 

Building some of these solutions requires some coding exposure. Any past experience in typescript, Golang, or Rust is a plus. You don't have to be an expert on day one but you have to have a passion to learn here and become an expert in building security solutions. 

Good to have - Experience in AWS, GCP or Azure.

Managing Security IR tools and technologies is a plus.

 
Additional Job details
The base salary range for this position is $200k - $250k annually.
Compensation may vary outside of this range depending on a number of factors, including a candidate's qualifications, skills, competencies and experience. Base pay is one part of the Total Package that is provided to compensate and recognize employees for their work at Sigma Computing. This role is eligible for stock options, as well as a comprehensive benefits package.
Note: The world around us is changing, but we at Sigma Computing are growing and scaling. We raised our Series C in Dec 2021. With that, and us being able to 3X our revenue year on year, hiring and building out the best version of our product is priority. That is why we want to talk to you.
About us:
At Sigma Computing, our mission is to empower everyone to make the best possible decisions at every turn by removing the barriers that prevent people from analyzing data across sources and delivering the full spectrum of self-service cloud analytics and business intelligence.
We raised a $300M Series C from Co-Leads D1 Capital Partners and XN, Existing Investors Sutter Hill Ventures and Altimeter Capital, and Snowflake Ventures.
Come join us to help us be smarter and grow together!
Benefits For Our Full-Time Employees:
Equity

Generous health benefits

Flexible time off policy. Take the time off you need!

Flexible schedule, do the work you need to get done in the time you have to get it done

At least 12 weeks of paid bonding time for all new parents

Traditional and Roth 401k

Commuter and FSA benefits
Sigma Computing is an equal opportunity employer. We are committed to building a smart and strong team regardless of race, color, ancestry, religion, sex, national origin, sexual orientation, age, citizenship, marital status, disability, gender, gender identity or expression, or veteran status. We look forward to learning how your experience can enable all of us to grow.
Note: We have a hybrid work environment in both of our SF & newly opened NYC office.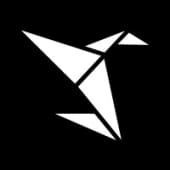 Sigma Computing
Analytics
Business Intelligence
Cloud Data Services
Computer
Information Services
Information Technology
Software
0 appplies
205 views