Description
Are you experienced in Angular, React or JavaScript? (this is a must-have, please!)
Can you code proficiently in .net/C#? (also a non-negotiable must-have)
Are you pretty good with SQL?
Then we have the job for you!
The .net Full Stack Software Developer is responsible for building, testing and maintenance of internal business software applications. Building will include gathering of requirements, design, writing code and testing. In this role, you will work with quality assurance and senior IT to ensure reliability and integrity of all software projects and you will work with other groups inside the business to assist in requirements gathering and development of functional specs. You are also expected to work directly with API customers to assist in identifying and isolating existing technical issues and proposing solutions. This role is offering a base salary in the range of $95,000-$120,000, depending on experience. The top end of the range will be reserved for candidates with a strong background in all of the listed must-have and nice to have requirements. There is the potential to earn up to an additional 10% annually in bonus. Our benefits start on the 1st of the month after the start date and include unlimited PTO, up to a 3% match on 401K contributions, paid parental leave, and a robust health benefits package with 90% paid employee portion of costs.
Here's an idea of some of your daily responsibilities:
Write and debug UI and/or backend code with minimum assistance from the senior developers or leads
Troubleshoot and refactor existing code
Follow best practices and code standards adopted by the enterprise
Explore innovative and efficient solutions to accomplish development task
Become familiar with the data structures and third-party integrations
Writes queries against SQL Server databases for retrieving and manipulating the data
Here are some of the skills you bring:
Expertise in C#, .Net Core 5+, or .Net Framework , Web API, MVC
Expertise in Angular 7+ or React
Experience with Ionic Framework
Practical knowledge of development tools (Visual Studio, Visual Studio Code, SSMS)
Experience with Agile project management, Source control and CI/CD through DevOps (GIT, Azure DevOps)
Expertise in ANSI SQL, functions, stored procedures, views, and referential integrity constraints
Have we caught your attention? APPLY NOW!
About Sightline Payments
Sightline Payments is the recognized industry leader in innovative cashless gaming solutions and has placed multiple programs supporting gaming verticals in the United States. Our Play+ solution offers players a truly cashless gaming experience with complete flexibility for how to manage and spend their funds. We offer flexible integration choices to meet our client's operating environment and preferred user experience, support communications with multiple gaming systems, and manage all aspects of our program from conception to ongoing program success. We are rapidly growing company that is positioned to meet the challenges of an evolving gaming ecosystem market.
Our environment is entrepreneurial and fast-paced. Individual and creative contributions to our company objectives are highly encouraged and recognized. There will be an abundance of opportunities to develop new skills and to benefit from interaction with a highly experienced leadership team.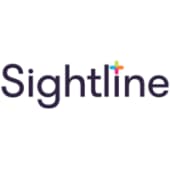 SightlinePayments
Gaming
Mobile Payments
Payments