Description
Who We Are
We're Sandbox VR, and we're the most advanced virtual reality experience in the world. Our mission is to bring people closer together through world-class immersive experiences.  With our Hollywood motion capture cameras, 3D body trackers, and haptic suits, we're operating the next generation of cinemas - where our guests are the stars of their own movies.  Venturing into space?  You got it.  Channeling your inner pirate?  Absolutely.  Need to get some steps but hate the gym?  Our experiences definitely get our guests moving. 
Since we launched in Hong Kong in 2017, we're now live in 34 locations and 7 countries around the world. (We're the #1 Activity in Hong Kong and Singapore on TripAdvisor, and are averaging 4.8/5 stars on our Google reviews across all US locations).  Oh, did we mention we're rapidly expanding? We want you to be a part of our journey and help us build this new world!
What will you do?
Working with the team on greenfield projects to make our experience immersive
Responsible for the development, optimization and maintenance of platform basic component services (SDK, Agent, recording and playback components)
Participate in the discussion of relevant product requirements and the optimization of product system architecture
Be involved in all aspects of the software development-cycle. From ideation, gathering requirements, analysis of existing systems, design and implementation, to production rollout and subsequent support
Participate in system architecture design and optimization, improve system performance and stability, and ensure high availability
What we are looking for?
Computer related major, 2-4 years or above related work experience, with solid computer theory foundation
Experience in Software Engineer developing across multiple platforms and has delivered projects as part of a team.
Skilled in one or more coding languages such as Golang, Python, C/C++ etc.
Experience in underlying SDK, Agent design and development is preferred



Sandbox VR is committed to equal employment opportunity regardless of race, color, ancestry, religion, sex, national origin, sexual orientation, age, citizenship, marital status, disability, gender, gender identity or expression, or veteran status. We are proud to be an equal opportunity workplace.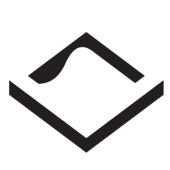 Sandbox VR
Content
Digital Entertainment
Location Based Services
Virtual Reality
3 appplies
155 views