Description
Join a leading fintech company that's democratizing finance for all.
Robinhood was founded on a simple idea: that our financial markets should be accessible to all. With customers at the heart of our decisions, Robinhood is lowering barriers and providing greater access to financial information. Together, we are building products and services that help create a financial system everyone can participate in.
As we continue to build...
We're seeking curious thinkers looking to co-author the next chapters of our story. Joining now means helping shape our vision, structures and systems; playing a key-role as we launch into our ambitious future.
About The Team
This role is eligible for remote work in limited geographies within the U.S. Check with your recruiter for more information.
Robinhood is looking for a Sr. Coupa Applications Engineer to join our Business Applications team. As a senior group member, you'll lead several key OKRs and projects critical to Robinhood's Finance Digital Transformation. This includes partnering with teams across the business (Compliance, Legal, Security, Privacy, and People, etc.) and assisting with support and enhancing Robinhood's processes for Requisitions, Purchase Orders, Invoices, SIM, Invoice Smash, CaaS, and Integration with Oracle Cloud Financials. In addition, you will work to ensure that technology architecture and governance are aligned with strategic business initiatives, company goals, and the mission to democratize finance for all. This role is an excellent opportunity to join the team as a lead member and help build out the enterprise applications function at Robinhood.
What you'll do day to day:
Owns technical roadmap for Coupa Platform functionality

Provide subject matter expertise around Sourcing Optimization best practices that provide valuable guidance

Escalation on JIRA tickets for Access, Enhancements, and Integration failures

Provide training and coaching of Jr. Engineers across procure to pay ecosystem

Responsible for getting appropriate sign-off on business process flows for all Procure to Pay processes

Assessing business requirements, evaluating possible solutions and then implementing and/or recommending solutions

Performing Proof of Concept exercises to test and evaluate competing design ideas and demonstrate functionality to business partners

Creating and maintaining standards, procedures, and documentation related to areas of responsibility. May participate in system audits and perform testing for disaster recovery or SOX controls, ensuring a secure processing environment that protects the integrity and availability of information

Designs and configures Coupa to account for new process requests/requirements that may arise; implement efficient, effective and user-friendly processes.

Resolves escalated issues related to configured processes in Coupa.

Reviews major release notes for Coupa and provides delta assessment and impacts.

Produces, maintains and conducts test plans for user acceptance testing for new functionality and defect resolution; regression testing and testing of fixes to defects in releases.

Partners with IT/CorpEng teams responsible for development and support of Coupa integrations with interfacing systems.
About you:
5+ years or more experience with a Coupa Procure-to-Pay (P2P) platform as a heavy end user, technical owner, implementer, invoice processor, buyer and system administrator.

Experience implementing Coupa P2P systems and knowledge of implementation Life-cycle.

Strong communication skills

CS, MIS background or any other relevant fields of study
Bonus Points
Experience with high-growth startups

Oracle Cloud EPM (FCC), Leases, GL, AP, or AR Certification

Experience with programming/scripting languages (SQL, Looker, etc)

Experience with ServiceNow, Anaplan, and Workday financials

Prior experience working with a fintech or start-up is a plus
The expected salary range for this role is based on the location where the work will be performed and is aligned to one of 3 compensation zones. This role is also eligible to participate in a Robinhood bonus plan and Robinhood's equity plan.

US Zone 1: $162000 - $190000
US Zone 2: $142000 - $167000
US Zone 3: $111000 - $130000
Base pay for the successful applicant will depend on a variety of job-related factors, which may include education, training, experience, location, business needs, or market demands. You can view comp zones for our US office locations in the table below. For other locations not listed, compensation can be discussed with your recruiter during the interview process.
Office locations (by comp zone)
US Zone 1: Menlo Park, NYC, Seattle, Washington DC
US Zone 2: Denver, Westlake (Dallas), Chicago
US Zone 3: Lake Mary
---
We're looking for more growth-minded and collaborative people to be a part of our journey in democratizing finance for all. If you're ready to give 100% in helping us achieve our mission—we'd love to have you apply even if you feel unsure about whether you meet every single requirement in this posting. At Robinhood, we're looking for people invigorated by our mission, values, and drive to change the world, not just those who simply check off all the boxes.
Robinhood promotes diversity and provides equal opportunity for all applicants and employees. We are dedicated to building a company that represents a variety of backgrounds, perspectives, and skills. We believe that the more inclusive we are, the better our work (and work environment) will be for everyone. Additionally, Robinhood provides reasonable accommodations for candidates on request and respects applicants' privacy rights. To review Robinhood's Privacy Policy please visit Robinhood - US Applicant Privacy Policy. If you are an an applicant located in the UK or EEA, please visit the Robinhood UK/EEA Applicant Privacy Policy.
Click here to learn more about Robinhood's Benefits.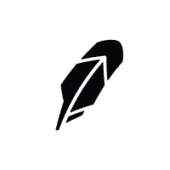 Robinhood
Cryptocurrency
FinTech
Stock Exchanges
Trading Platform
0 appplies
108 views