Description
Join a leading fintech company that's democratizing finance for all.
Robinhood was founded on a simple idea: that our financial markets should be accessible to all. With customers at the heart of our decisions, Robinhood is lowering barriers and providing greater access to financial information. Together, we are building products and services that help create a financial system everyone can participate in.
As we continue to build...
We're seeking curious thinkers looking to co-author the next chapters of our story. Joining now means helping shape our vision, structures and systems; playing a key-role as we launch into our ambitious future.
Check out life at Robinhood on The Muse!
About the team:
Robinhood's InfraSec Team is composed of engineers with a deep background in distributed systems and secure development. We are deeply passionate about security and engineering in an effort to keep our company safe in this time of unprecedented growth!
About the role:
As a Security Software Engineer you will work closely with Robinhood's infrastructure engineering teams to design, build and implement industry leading secure systems! Come work with an expert team and learn and grow using the most groundbreaking security practices.
What you'll do day-to-day:
Design infrastructure and drive its implementation to protect Robinhood systems.
Provide security expertise and guidance to a diverse set of Robinhood engineering and business teams.
Conduct security reviews of core corporate and production infrastructure.
Build security tools and processes using Python or Go for critical infrastructure protection, monitoring and remediation.
Help drive secure by default paradigm into Robinhood's engineering processes
About you:
3+ years of relevant proven experience in software development.
Experience with Linux in a cloud environment.
Experience with Kubernetes
Bonus points:
Proven experience working with Kubernetes and cloud technologies.
CO Residents: In Colorado, the base pay for this position ranges from $146000 - $194000.
NYC Residents: In NYC, the base pay for this position ranges from $187000 - $220000.

This role is also eligible for an annual discretionary bonus and participation in Robinhood's equity plan.
Base pay is determined by market location and may vary depending on job-related knowledge, skills, and experience. Please note, some of our roles are open to additional levels which would impact the expected base pay.
---
We're looking for more growth-minded and collaborative people to be a part of our journey in democratizing finance for all. If you're ready to give 100% in helping us achieve our mission—we'd love to have you apply even if you feel unsure about whether you meet every single requirement in this posting. At Robinhood, we're looking for people invigorated by our mission, values, and drive to change the world, not just those who simply check off all the boxes.
Robinhood promotes diversity and provides equal opportunity for all applicants and employees. We are dedicated to building a company that represents a variety of backgrounds, perspectives, and skills. We believe that the more inclusive we are, the better our work (and work environment) will be for everyone. Additionally, Robinhood provides reasonable accommodations for candidates on request and respects applicants' privacy rights. To review Robinhood's Privacy Policy please visit Robinhood - US Applicant Privacy Policy.
Click here to learn more about Robinhood's Benefits.
Robinhood is a primarily remote company. If hired, you will work as a remote employee unless the job you are applying for has a different working model specified. Please reach-out to your recruiter if you have any questions regarding the job's working model.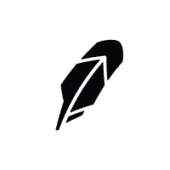 Robinhood
Cryptocurrency
FinTech
Stock Exchanges
Trading Platform