Description
Hyper-Accelerating the Internet of Value.
We champion the builders of tomorrow by providing the infrastructure, tools, services, programs and support for creation on one of the world's fastest, most sustainable and consistently reliable public blockchain - XRPL. By supporting an open community of developers, they can advance the solutions and innovation needed to allow businesses, consumers, institutions and governments to fuel the engine of a new digital economy.
RippleX operates on the belief that realizing the Internet of Value hinges on how easily new technology works for more people, and how effectively we can change the way the world operates today.
RippleX is helping more people participate in the digital economy through:
Practical support and capabilities to develop applications that move digital value faster and more easily

Empowering a community that's democratizing the digital economy 

The expertise of a technology company that is known for vision and pragmatism 

Blockchain infrastructure that is supported by RippleX and owned by everyone
We have a big vision and the ambition to match. We are seeking the same in engineers. You also see the huge potential of this technology and have the entrepreneurial spirit and technical excellence to realize the vision we have.There is a lot of work to get there but we are committed to building out the best team to achieve this.
Ripple is flexible-first: Ripplers have the option to work remotely, from our offices, or a combination.
This person can be located in our Toronto, Remote (US), New York City, San Francisco, or Miami office.
WHAT YOU'LL DO:
You will be joining a team building a highly scalable and available distributed system. Performance and reliability are critical.

You will be expected to do everything from architecture and design, to implementing those designs in code (C++), to testing the implementations for correctness and performance, and finally optimizing the implementations for better performance.

Our open source application sits one layer above the core software that runs the XRP Ledger, and thus you will work closely with the XRP Ledger protocol and data.
WHAT WE'RE LOOKING FOR:
Experience in backend and/or distributed systems development.

Experience working with C++.

Experience working with database technologies (PostgreSQL, MySQL, Apache Cassandra, etc).

Bachelor's in Computer Science or similar and 5+years of hands on Software Development experience.

You are excited about blockchains, the technical details and the potential benefits.

Ability to learn new technologies and languages quickly.

Ability to independently solve complex problems with creative solutions.
---
WHO WE ARE:
Ripple is doing for value what the internet did for information: enabling its instant and seamless flow around the world. We call this the Internet of Value (IoV). Using blockchain and cryptocurrency technology, Ripple is dedicated to creating powerful gains in financial efficiency, equity and inclusion. In addition, Ripple is developing and enabling the future use cases that will catalyze the new digital economy for governments, businesses and consumers.
Ripple has offices in San Francisco (HQ), New York, London, Mumbai, Singapore, São Paulo, Toronto, Reykjavík, Washington D.C. and Dubai.
WHAT WE OFFER – The resources and support to be your best at work and beyond:
Do Your Best Work
The opportunity to build in a fast-paced start-up environment with experienced industry leaders

A learning environment where you can dive deep into the latest technologies and make an impact.  A professional development budget to support other modes of learning.

Thrive in an environment where no matter what race, ethnicity, gender, origin, or culture they identify with, every employee is a respected, valued, and empowered part of the team.

Ripple is Flexible First: you have the option to work remotely, from our offices, or a combination of the two within the 11 countries we are located around the world.

Weekly all-company meeting - business updates and ask me anything style discussion with our Leadership Team

We come together for moments that matter which include team off-sites, team bonding activities, happy hours and more!
Take Control of Your Finances
Competitive salary, bonuses, and equity

Bonus Flexibility Program: Participants in the Corporate Bonus Plan have the option to elect to receive their annual bonus in cash, equity or XRP, or a combination.

100% paid medical and dental and 95% paid vision insurance for employees starting on your first day

401k (with match) 

Commuter benefits

Employee giving match

Mobile phone stipend
Take Care of Yourself
Twice a quarter R&R days so you can rest and recharge

Generous wellness reimbursement and weekly onsite & virtual programming

Flexible vacation policy - work with your manager to take time off when you need it

Industry-leading parental leave policies. Family planning benefits.

Catered lunches, fully-stocked kitchens with premium snacks/beverages, and plenty of fun events
Benefits listed above are for full-time employees. Interns - please discuss benefits with your recruiter.
---
Ripple is an Equal Opportunity Employer. We're committed to building a diverse and inclusive team. We do not discriminate against qualified employees or applicants because of race, color, religion, gender identity, sex, sexual identity, pregnancy, national origin, ancestry, citizenship, age, marital status, physical disability, mental disability, medical condition, military status, or any other characteristic protected by local law or ordinance.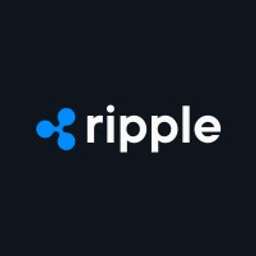 Ripple
Blockchain
Cryptocurrency
FinTech
Internet
Payments