Description
We believe varied perspectives & backgrounds strengthen our team. Prior experience in aerospace is not required.
Company Overview:
Relativity is the first and only company to automate aerospace manufacturing by integrating intelligent robotics, software, and proprietary metal 3D printing technology. Disrupting 60 years of aerospace, Relativity offers a radically simplified supply chain, building a rocket with 100x fewer parts in less than 60 days. Our long-term goal is to upgrade humanity's industrial base on Earth and on Mars.
Team:
Our team designs, analyzes, and tests the Aeon engine series at the integrated system level. We collaborate closely with component engineers, our manufacturing team, our Stennis test team, and our Cape launch team to deliver engines that will successfully propel the Terran rocket to orbit. We strive for continuous improvement and support the development of our technical hardware and human teammates alike.
What you'll do:
You will serve as a Responsible Engineer for Aeon development, qualification, and flight engines. Your primary responsibility will be to develop engine test plans and execute them together with our Stennis test team, troubleshooting any technical puzzles that arise along the way. In addition to facilitating day-to-day engine hotfire testing, you may own engine systems analysis projects such as trade studies, engine balances, defining interfaces with other hardware, and more. Depending on your background and the needs of the team over time, you may also support other test campaigns spanning from component troubleshooting to stage testing. You will also take ownership of projects of your creation to increase our collective efficiency. In order to be successful in this role, you should be capable of leading collaborative projects to completion with minimal oversight. Along with these high expectations comes the opportunity to have a significant influence on a fast-growing startup company and to make rapid professional gains in an environment that encourages growth and risk. This role is full-time onsite in Long Beach, CA, with approximately 25% travel to the Stennis test site in Mississippi and Cape launch site in Florida.
What you need to know:
Strong engineering fundamentals in thermodynamics, thermal, structural, and fluids analysis
Clear evidence of ownership from school or work experience
Demonstrated drive to deliver on ambitious schedules, even and especially if unconventional & creative solutions are necessary to do so
Bachelor's degree in a science, engineering, technology, or mathematics field
7+ years relevant experience, preferably in a complex engineering system development and/or test environment
Nice to have but not required:
Working knowledge of fluid components such as valves and instrumentation
Working knowledge of engine subsystems such as combustion devices and turbomachinery
Relativity Space offers competitive salary and equity, a generous vacation policy, an annual L&D stipend and more!
We are an equal opportunity employer and value diversity at our company. We do not discriminate on the basis of race, religion, color, national origin, gender, sexual orientation, age, marital status, veteran status, or disability status.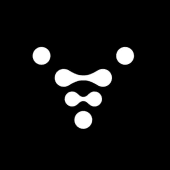 Relativity Space
3D Technology
Aerospace
Artificial Intelligence
Manufacturing