Description
As a back-end engineer at RedCircle, you'll be working on our high-scale podcast platform responsible for the delivery of petabytes of content each month. The system manages instant high-cardinality analytics, the construction of dynamic audio in real-time. complex business logic for payments, and much more. We write high-performance code in Go, operate and deploy our services in AWS (SQS, Dynamo, EC2, etc), and use technologies like ElasticSearch, Prometheus, and Spark to manage and monitor our podcast data and production environment.
We're a small team, and are looking for engineers that want to take on responsibility, learn new techniques and technologies, and grow with the business. If you're looking for challenging technical work with real positive impact, this is the job for you.
The team is led by the company's Head of Engineering, and you'll collaborate with other engineers, product managers, and designers.
A perfect candidate...
Has at least 1 year of experience out of school / bootcamp / internships on back end systems. A few is preferred.
Knows Go or is willing to learn. Python and/or JS knowledge is a plus.
Is comfortable / experienced with typical dev tools in a *nix environment (e.g. familiarity with the command line, git, etc).
Works collaboratively and loves designing solutions with the team.
Loves to learn, whether they've been in the industry for 1 year or 15.
Gets jazzed about owning projects from end-to-end. We're a small team, so you'll be responsible for as much as you want to take on.
Is willing to work in a remote-first setting (though we have a presence in NYC, SF, and LA)
About RedCircle
RedCircle is everything a podcaster needs to run their podcast as a business.  With tools for analytics, growth, payments, and advertising revenue, podcast creators use RedCircle as their command center for their podcast.  RedCircle also provides a first-of-its-kind podcast advertising platform, which helps brands scale ad campaigns across its thousands of podcasts in just a few clicks.  As consumers, creators, and brands all flock to the podcasting medium, RedCircle is providing the picks and shovels to help all 3 groups transact.
With 10s of millions of monthly downloads, RedCircle is growing its community of podcasters and helping deliver millions in revenue for its creators. The company is growing extremely fast, is backed by some of Silicon Valley's top VCs, and is growing its product, engineering, and operations teams. If you want to help podcasters turn their art into income, this is the place for you.
RedCircle is an equal opportunity employer.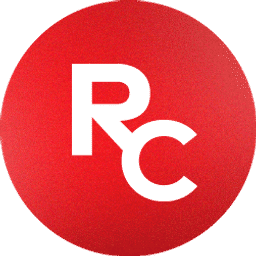 RedCircle
Information Technology
Software
3 appplies
88 views
Other Jobs from RedCircle
Similar Jobs