Description
Every day, we help millions of people discover pertinent information that helps them make some of life's biggest decisions, from their education to their home to their finances, among the variety of industries in which we operate. Whether you work with a brand you know or a brand you've never heard of, you'll know that your work is being seen and making a difference.
As a company that focuses on culture above all else, our people are the mission. No matter your background, you can quickly find your place at RV among the 4,500 other employees who believe in making every second count, getting better every day, and being the change they wish to see in the world.
Launch Your Career
Skip the "entry-level grunt-work," and start making a real impact on Day 1. As part of the Red Ventures Launch program, you'll find unparalleled opportunities to make a real impact and advance your career – fast.
You'll start with a cohort of 30-50 other college grads who become your built-in support system as you navigate the start of your career – together.
Whether or not you know what you want to do "when you grow up", Red Ventures is a great place to jump start your career, offering a variety of opportunities to learn, grow, and build your experience across a multitude of roles, teams, and industries. You'll have access to business leaders and mentors who are invested in your growth and focused on helping you forge your career path. The possibilities to unlock your potential are truly endless.

What You'll Do:
As an Associate Analytics Engineer, you will help design and build innovative data and analytics solutions using programming languages, cloud data warehouses, and other Big Data related technologies.
Contribute to a data-driven culture by helping teams transform their business requirements into foundational data models and compelling visualizations that provide powerful insights that help us deepen connections between brands and consumers.
Work across the entire business and be exposed to a wide range of functions from engineering and data science, to marketing, product management, and content development.
Partner with data team members to optimize pipelines, dashboards, and data sources to facilitate easier development of analytics solutions.
Conduct data validation to ensure it is of high quality, document all business logic, and ensure data models are running reliably.
Work with stakeholders to evaluate requirements for upcoming projects and assist with project scope from a technical perspective.
Collaborate with data consumers on design and enhancement of self-service reporting tools and dashboards.
What We're Looking For:
Graduating Summer 2023 with a relevant undergraduate degree such as math, information technology, computer science, or systems engineering
Start date with one of our May or July cohorts
Ability to build SQL queries across complex relational databases
Experience leveraging a programming language (i.e. Python) and libraries (i.e. Pandas) to ingest, clean, join, and transform data for analytics usage
Exposure to visualization tools such as Tableau, Power BI, etc.
Thrive in a fast-paced work environment and comfortable operating under ambiguity. You are up to the challenge of designing standards and best practices from the ground up, and love collaborating with colleagues to solve complex problems.
Preferred exposure with a cloud data warehousing system (BigQuery, Snowflake, Redshift) and/or data warehousing concepts (e.g. ETL, schema management, materialization).
Strong interpersonal and communication skills, with a track record of working well with business stakeholders
Work Perks:
Headquartered just south of Charlotte, NC, we offer competitive salaries, a comprehensive benefits package, and a world-class employee experience:
Matching 401(k) plan

Untracked PTO and flexible working schedules

Top medical, dental, and vision coverage

Subsidized meals at our onsite cafes, smoothie bars and coffee bars (aka $4 for a made-to-order salad, sandwich, pizza, or $2 for a delicious smoothie or latte)

Free onsite fitness classes, premier wellness center (with Pelotons!), spin studio, basketball court, and yoga studio

Casual dress code – yes, that means jeans!

Hybrid-work – Mondays and Fridays from the comfort of your home and other days in the Charlotte office with your fantastic coworkers
Who We Are:
Founded in 2000, Red Ventures is a portfolio of growing digital businesses that bring consumers and brands together through integrated e-commerce, strategic partnerships and many proprietary brands including Bankrate, AllConnect.com and Reviews.com. Headquartered south of Charlotte, NC, Red Ventures has over 3000 employees in offices across the US, as well as London and Sao Paulo. For more information, visit www.redventures.com.
At Red Ventures we believe that diversity makes us stronger - at work and in the world. Red Ventures is an equal opportunity employer that does not discriminate against any employee or applicant because of race, creed, color, religion, gender, sexual orientation, gender identity/expression, national origin, disability, age, genetic information, veteran status, marital status, pregnancy or any other basis protected by law. Employment at Red Ventures is based solely on a person's merit and qualifications. We are committed to providing equal employment opportunities to qualified individuals with disabilities. This includes providing reasonable accommodation where appropriate. Should you require a reasonable accommodation to apply or participate in the job application or interview process, please contact accommodation@redventures.com.
If you are based in California, we encourage you to read this important information for California residents linked here.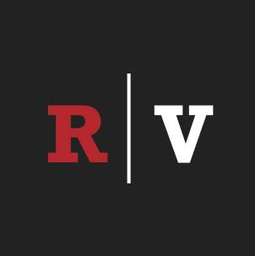 Red Ventures
Content
Digital Media
E-Commerce
Higher Education
Home Services
Media and Entertainment
Personal Health
Travel
8 appplies
352 views