Description
Life at Plume
At Plume, we believe that technology isn't about moving faster, it's about making life's moments better. Which is why we've built the world's first, and only, open and hardware-independent service delivery platform for smart homes, small businesses, enterprises, and beyond. Our SaaS platform uses WiFi, advanced AI, and machine learning to create the future of connected spaces—and human experiences—at massive scale.
We now deliver services to over 45 million locations globally and have managed over 2.2 billion devices on our platform. We're expanding rapidly, pioneering a new category, and we achieved our Series F funding in just four years. Our customers include many of the world's largest Communications Service Providers (CSPs) who look to Plume to help them evolve their smart home offerings while gleaning insights from their own data.
With a bias for action and a love for being trailblazers, the team at Plume embodies a combination of relentless curiosity and imaginative innovation. We challenge ourselves to think in ways that other companies don't, work to do what should be done (rather than what can), and if we can't do it exceptionally well, we don't do it. It's how we've assembled a team of world-class builders, thinkers, and doers. And it's how we're reinventing what's possible every day.
Opportunity
We're looking for infrastructure engineers who can perform a Technology Leadership role, are driven, independent, like to learn, exchange and collaborate. Advanced experience on Tooling/Tech Stack is not essential but interesting. Familiarity with standard infrastructure concepts and production troubleshooting is a must. Ability to understand and propagate the vision from Plume Leadership will be necessary.
What You'll Do
Focus on Production operations/matters and on-call

Help design and drive improvements to the technology stack

Sprint planning, standups, obtain/provide status reports in various projects

Provision and scale multi-datacenter Kubernetes Infrastructure and Applications (EKS)

Deploy Software in multiple Production Environments

Own monitoring and alerting to production systems, improvements and changes

Contribute improvements to our on-call process and alerting
What You'll Bring
Availability to be in on-call rotation for Production issues

Availability to work with a distributed team in different timezones
Desired Skill Set
2+ Years of experience leading engineers, projects and optionally, small teams

1+ Years of experience with Scrum, basic Project Management, planning

Strong communication skills

Team first mindset

8+ Years of experience with

Production Troubleshooting

2+ years of Kubernetes Knowledge (operate)

2+ years Basic Terraform Knowledge

Experience both setting up and utilizing Monitoring and observability tools

e.g. New Relic, Nagios/Icinga, Grafana, Prometheus

5+ years of experience Programming/Scripting - one of the following

eg. Perl, Python, PHP, GoLang, Java, etc

10+ years of experience with modern Linux Operating systems (Enterprise Linux or Debian based)

8+ years of experience with modern cloud infrastructure, preferably AWS

Bachelor's degree in related field or equivalent experience
Differentiators
Troubleshooting production performance/service degradation or outage issues at scale

Experience with Infrastructure Troubleshooting in VMs and/or Bare Metal (ssh/Linux)

Advanced Kubernetes knowledge

Advanced Terraform knowledge

Experience operating NoSQL Databases in Production

Experience operating Relational Databases in Production

Generic Configuration Management experience
Total Compensation package would include: anticipated salary range of $175,000.00 to $206,000.00 + bonus + equity + benefits. Benefits include: a 401k plan and a company match, basic life insurance plus unparalleled health, dental, vision and other benefits and perks. Please see here for more details.
An employee's base salary and its position within the range may depend on a number of factors including job related knowledge, education, skills, experience and other business related considerations. Published ranges are provided in good faith at the time of posting.
This is a HYBRID role and requires someone to come into our Palo Alto office 3 times a week.
About Plume
As the creator of the only open, hardware-independent, cloud-controlled experience platform for CSPs and their subscribers, Plume partners with over 350 CSP customers, including some of the world's largest such as Comcast, Charter, Liberty Global, and J:COM.
Using OpenSync, the most widely supported open-source, silicon-to-cloud framework for smart spaces, Plume's software-defined network allows CSPs to decouple their service offerings from hardware and rapidly curate and deliver new services over a multi-vendor, open-platform architecture.
Backed by investors such as Insight Partners and SoftBank Vision Fund 2, Plume is now valued at $2.6B, having added over $500M in funding in 2021 alone.
Plume is an equal opportunity workplace that maintains a continuing policy of nondiscrimination in all employment practices and decisions, ensuring equal employment opportunities for all qualified individuals without regard to race, color, creed, religion, sex, national origin, age, physical or mental disability, sexual orientation, gender identity, marital status, pregnancy, childbirth or related individual conditions, medical conditions (as defined by state law), military or veteran status, or any other characteristic protected by federal, state or local law.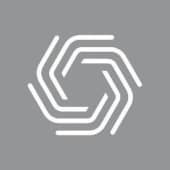 PlumeDesign
Network Hardware
SaaS
Smart Home
Wireless
1 appplies
70 views