Description
About Picus
Picus Security Inc is a place where exceptional people gather to do their best work. We convert new ideas to exceptional solutions and great customer experiences. Bring passion and dedication to your job and there's no telling what you could accomplish. Join Picus to become part of our talented team!
Picus Security pioneered Breach and Attack Simulation (BAS) technology in 2013, recognized as a Cool Vendor in Security and Risk Management by Gartner in 2019 and a leading vendor in BAS Market by Frost & Sullivan in 2022. Picus is a Series-B startup supported by reputable private equity and venture capital organizations including Mastercard, Turkven, Earlybird Capital, ACT and Endeavor Catalyst.
Picus Security's complete security validation platform helps CISOs and security teams gain visibility over their security posture by continuously validating their security controls and their SIEM/SOC tools, and remediating any potential exposure rapidly with the help of Breach and Attack Simulation technology.
About The Role
Picus Labs is a place for Cyber Security Innovation— In Picus Labs, we elevate offensive and defensive cyber security technologies.
We're looking to grow our team to support the high growth and global expansion plans of Picus with developing new technologies. With this role, you'll get a chance to work for innovation. You will be constantly challenged and you will get to develop your knowledge and skills in cyber security technologies.
This is an amazing opportunity where you get to research for a fast growing cyber security startup. As a Red Team Engineer in Picus Labs, you will research new adversarial techniques and closely follow the threat landscape. You will analyse, validate, reimplement current cyber threats and research on new attack simulation technologies.
What You'll Do
Analyse, understand and use public researches about current cyber threats
Create attack scenarios targeting  the operating systems and Domain Infrastructures
Develop offensive tooling to simulate adversarial behaviour
Research on new attack simulation capabilities and develop Proof of Concepts
Work with Picus Labs Blue Team on bypasses of defensive technologies
Work with engineering teams on the development of new product features
What You Have
Hands-on experience in current adversarial techniques
Strong Windows Internals background; knowledge of attacks affecting Active Directory environments or strong Linux and macOS internals knowledge
Willingness to improve in offensive tooling and post-exploitation techniques
Knowledge of Mitre ATT&CK frameworkCommunity contribution to offensive knowledge will be a plus (Open source projects, vulnerability advisories, etc.)
Having exploit development skills / experience is a plus
Proficiency in written and spoken English
Working at Picus
Fascinating work - a chance to shape and lead an exciting, fast-growing cyber security segment. Breach and Attack Simulation is a new concept that helps organizations evaluate their security posture in a continuous, automated, and repeatable way. This approach allows for the identification of imminent threats, provides recommended actions, and produces valuable metrics about cyber-risk levels.
Unlimited opportunity! We are growing. At Picus, you'll be provided with as much responsibility as you can handle - new career development opportunities constantly arise given our rate of growth.
Global exposure - Get a lot of experience working not only in a fast-growing startup but also interact with customers all around the world.
Be part of a global team that's located in the UK, US, UAE, Italy, Turkey, Singapore, India and Brazil.
We are an equal opportunity employer, and all qualified applicants will receive consideration for employment without regard to age, sex, race, color, national origin, religious belief, gender or gender reassignment, sexual orientation, marriage or civil partnership, pregnancy and maternity, disability, protected veteran status, or any other characteristic protected by International law.  Upon conditional offer of employment, candidates are required to complete reference and identity checks in line with local labor laws and as per the Company's employment policy.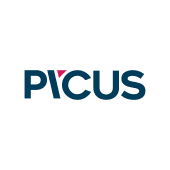 Picus Security
Cloud Security
Cyber Security
Enterprise Software
Network Security
0 appplies
31 views