Description
At Persona, we're building the first universal and comprehensive identity infrastructure to help businesses of all sizes better serve and protect their customers' identities. Our identity platform enables businesses to securely collect and manage their customers' personal information, to verify that their customers are who they say they are, to analyze and detect fraud and abuse, and to pull sensitive reports about their customers in a privacy-centric way. In a world where consumer behaviors are changing and privacy and identity are taking on a new meaning, we want to help businesses find their superpowers and do it while putting their customers, the people, first.
As an Implementation Engineer, you will be the primary point of contact on a portfolio of implementation projects to support our customers and ensure they reduce time to value and are set up for long-term success. You'll build trusted relationships and ensure timely project delivery and high-quality execution. You'll serve as their technical advisor, helping craft solutions to their business needs by leveraging our platform's capabilities and industry best practices.
Beyond day-to-day support during onboarding, you'll work closely with product, engineering, and growth serving as the bridge between the technical and customer-facing teams. You will partner with the Sales, Solutions Engineering, and Customer Success teams to develop resources and processes to scale implementation support, improve customer education to drive self-serve usage, and create automation to drive repeatable and efficient launches. This role will be a key contributor on a fast-growing team, working across Engineering, Product, and Marketing to ensure customers are successful during their initial build and set-up to derive long-term value from the platform.
What you'll do
Be the customer's technical point of contact through their initial implementation with Persona. You'll understand their business and technical needs, and help craft customized solutions to drive long-term value.
You'll be a primary player during onboarding and integration, in some instances, partnering with the Customer Success team to ensure the customer's technical success as they implement with our platform.
Project manage multiple active implementations from a variety of use-cases and technical scope, while partnering with customer teams of different size and complexity.
Conduct and lead project kickoffs, discovery sessions, training workshops, escalation calls, and ad hoc meetings as needed.
Build a deep understanding of customers' business problems, technical requirements, and success criteria so you can empower them to solve complex business problems.
Apply your deep technical and customer knowledge to help iterate on and improve internal and external processes. You'll be a trusted advisor - relaying trends and insights from customers to Persona, and from Persona to the customer.
Update and maintain technical documentation, change logs, and other scalable resources to improve the customer experience during onboarding and drive self-serve customer education.
Engage with Product, Engineering, and Growth teams to incorporate and prioritize customer feedback to inform the roadmap.
You will automate processes, and take innovative approaches to problem-solving that will have the power to help shape internal and external decision-making.
What you'll bring to Persona
A minimum of 3+ years of work experience in a technical customer-facing role (e.g. Implementation Engineering, Deployment Engineer, Delivery Specialist, Solutions Engineer, and Technical Project Manager)
Close cross-functional collaboration with engineering and product
Excellent written and verbal communication skills, including the ability to communicate complex technical and business concepts to technical and non-technical personas
Experience with APIs, web development, and writing scripts to build internal tools (e.g. bash scripting, Python, SQL, and Ruby)
Project management experience, you set realistic execution expectations and ensure timely project delivery.
You're an action-oriented and organized self-starter who isn't afraid to get scrappy to solve customer issues – you have a strong work ethic and are committed to excellence
You have a growth mindset – you are coachable, enjoy learning, are comfortable with ambiguity, and can be flexible in your thinking
You're good at multitasking, prioritizing effectively across a wide variety of tasks and evaluating situational urgency – you thrive under pressure and enjoy clarifying ambiguous situations
You have a proven track record of synthesizing customer feedback to provide helpful feedback to cross-functional partners and drive product improvements.
You have a deep interest in understanding customer needs and are excited to become an expert on Persona's product.
Bonus points for experience in the compliance, identity verification, and/or fraud space
Compensation & Equity
For this role, the estimated base salary range is between $110,000 - $130,000. Base salaries are just one component of the total compensation package and are determined by a number of factors such as years of experience, expertise, qualifications and more. In addition to base salary, we offer competitive equity packages that play a big part in recognizing you for the huge impact you will have on helping us achieve our mission. Please note, the salary range is a guideline that is subject to change without notice.
Diversity, Equity, Inclusion and Belonging
At Persona, we strive to put diversity and inclusion at the forefront of everything we do, reflecting our core values. Our DEIB Employee Resource Group seeks to build a diverse and inclusive team that fosters an environment where each Personerd feels empowered to bring their unique differences to work and achieve their full innovative potential. Our hope is that by fostering such an environment, we strengthen our business and relationships by putting people first.
We strive to promote a culture that celebrates diversity and inclusiveness regardless of, but not limited to, race, gender, sexual orientation, family status, religion, ethnicity, national origin, physical disability, veteran status, or age.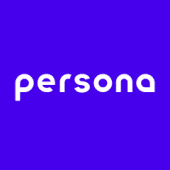 Persona
Compliance
Cyber Security
FinTech
Fraud Detection
Identity Management
Information Technology
SaaS
Software
1 appplies
93 views
Other Jobs from Persona
New York, NY
San Francisco, CA
New York, NY
San Francisco, CA
Similar Jobs
See 15,000+ More Jobs Like These
Subscribe to weekly membership and unlock all jobs
Engineering Jobs
15,000+ jobs from 2,600+ well-funded companies
Updated Daily
New jobs are added every day as companies post them
Refined Search
Use filters like skill, location, etc to narrow results