Description
Write great code, talk to users, and build product to help them.
Stack:
• Frontend: [Vue, React, Nextjs, React Native]
• Backend: [Nodejs, Mongo]
• Typescript everywhere
🚨Problem
Restaurant owners are the biggest group of business owners in the United States.
Most of them started by working in restaurants and saved up for years to pursue their own American dream.
They are great people: working 24/7 to support their families and provide amazing experiences.
But they're struggling to survive. Corporations are crushing them using scale and advanced technology.
Unfair tech companies are exploiting them by stealing their customers and forcing them to pay fees.
This is their darkest time. If they don't find a way to survive, they will all go out of business.
✅ Solution
Owner.com
's mission is to help local business owners survive by leveling the playing field – by giving them an all-in-one solution to take back control of their business and manage their online presence. We power everything from their website to their online ordering system to their email marketing automation to their reputation management and more.
Restaurant owners use it to get their customers to order directly from them and to have full control over their customer relationships, saving them thousands each month in fees and helping them drive massive sales increases.
We help local business owners survive by giving them the tools that they need to take back control of their customer relationships, differentiate themselves, and maximize the profit of their businesses.
📈 Traction
We are growing extremely fast (20%+ m/m), are generating millions of dollars in annualized revenue, and are backed by ~$25,000,000 in venture capital from top investors like Altman Capital, Redpoint Ventures, Jason Lemkin (SaaStr), Kimbal Musk, Dylan Field (Figma), The Chainsmokers, Marcus Lemonis, Sam Bankman-Fried (FTX), and many more.
If you're hungry for a fast-paced startup, Owner is the place for you. 
🏅 Team
At less than 50 people we have one of the highest ARR/headcount ratios of all-time in our category.
Our team includes alumni from tech companies like SpaceX, ServiceTitan, Yelp, ZocDoc, SinglePlatform, TripAdvisor, Upserve, restaurant industry veterans, and institutions like Stanford, Brown, Wharton, Y Combinator, The Thiel Fellowship, Harvard fellowships, and winners of The Pioneer tournament.
Adam Guild (cofounder, CEO): Previously built projects reaching 10m+ users. Writer on restaurant marketing for 14 publications. Forbes 30 Under 30, Thiel Fellow.
Dean Bloembergen (cofounder, CTO): Previously CTO of venture-backed restaurant technology company Marble, building kiosks for large restaurants like Sharky's, Luna Mexican Grill, and Nekter. Brown Computer Science, Y Combinator.
🔎 Your Role
You will be taking ownership of architecting and scaling our frontend React/Nextjs application and infrastructure
Shape our product direction by talking to users & collaborating with other teammates in feature brainstorms/roadmap planning
You will be owning entire projects - from writing thorough technical specifications to shipping to end users
You will be helping us build a great team — recruit, interview, etc.
🔑 Skills & Experience
Senior/Staff level frontend engineer
5+ years experience building applications
Experience building applications from the ground up with our frontend stack (React, Nextjs, Typescript)
Experience scaling a codebase with our frontend stack (React, Nextjs, Typescript) - building in a way that abstracts complexity & creates leverage so that adding more engineers to the codebase doesn't decrease marginal productivity
Paranoid about tech debt - builds in a way that constantly elevates the codebase. Extremely focused on the overall design/architecture of the codebase and how new features fit within it
Has the ability to & prioritizes creating leverage for the team (through code) - always thinking about building abstractions/tooling/scripts to increase leverage
Experience at product focused startup/scaleup
🌿 Benefits of Life @ Owner.com
Owner.com allows you to choose where you want to work, anywhere in the world
Early stage well-funded company with innovative engineering and product culture
Competitive compensation packages 
Comprehensive benefits (healthcare, vision, dental)
Home office reimbursements and snack deliveries (and awesome swag!)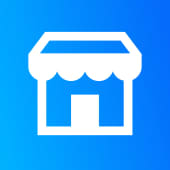 Owner.com
Marketing
Restaurants
Sales Automation
Software