Description
The company
Outrider is a software company that is automating distribution yards with electric, self-driving trucks. Our system eliminates manual tasks that are hazardous and repetitive while it improves safety and efficiency. Outrider's mission is to drive the rapid adoption of sustainable freight transportation. We are a private company founded in 2018 and backed by NEA, 8VC, Koch Disruptive Technologies, and other top-tier investors. Our customers are Fortune 200 companies and our autonomous trucks are already running in distribution yards. For more information, visit
www.outrider.ai
The team
The mission planning team is responsible for designing and implementing a system that will plan, schedule, and adapt the movements of multiple robots solving customer needs in an optimal way. The environment is not exclusive to autonomous vehicles and is working 24/7/365.  
The role
We are searching for an accomplished software engineer to lead our effort improving the kinematic awareness of mission planning decisions generating optimal trajectories for autonomous system movement. You are also expected to lead all other aspects of mission planning such as resolving conflicts and continuously improving task assignment based on feedback from each robot.
You are also expected to contribute to improving the full software engineering lifecycle: requirements, design, implementation, test, integration, and ongoing release management.
Duties and responsibilities
Improve Outrider's approach to mission planning using trajectory generation, kinematic awareness during planning and resolving conflicts as they happen.
Lead the work on kinematic aware mission planning, trajectory generation and real time conflict resolution.
Influence the full software engineering lifecycle: requirements, design, implementation, test, integration, and ongoing release management
Contribute generally to the growth and success of the Company and the building of a vibrant culture focused on the responsible deployment of zero-emission autonomous vehicle technology
Required qualifications
Master's degree in computer science, robotics, and/or electrical/electronics/mechanical engineering
5+ years of direct experience in multi-agent systems and autonomous, multi-robot coordination/communication
7+ years of in-depth experience with object-oriented design and C++
Experience with semantic mapping formats for robotic or autonomous driving navigation
Experience with continuous space trajectory generation for autonomous driving applications
Strong algorithm development/ optimization/ implementation/ performance tuning skills
Expertise with software for ground robotic systems
Excellent written and verbal communication skills
Exceptional analytical skills
Demonstrated strong technical leadership and people skills
Ideal qualifications
Experience with Robot Operating System (ROS) or other robotics messaging platform
Experience with cloud or IOT frameworks for robotics applications
Familiarity with Agile development methodologies
Compensation & Benefits
Salary range of $180,000 - $220,000.  For benefits, check this out!
At Outrider, we believe in cultivating an environment where there is diversity of perspectives, experiences, and knowledge with the expectation that we thrive in an inclusive environment. Outrider is committed to a workforce where everyone's opportunities are limitless regardless of race, national origin, gender, age, religion, disability, veteran status, or any others that are protected by law.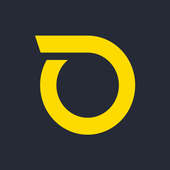 Outrider
Artificial Intelligence
Autonomous Vehicles
Industrial Automation
Logistics
Robotics
SaaS