Description
Our Software Engineers build proprietary trading systems which directly impact the financial markets. Our software engineering teams leverage technology to solve a variety of difficult problems.
Our trading strategies must respond to market events in microseconds or less, and we automatically price large, diverse sets of financial instruments with extremely low error tolerance. We continually refine, store, and analyze terabytes of data produced by market activity and our trading systems. Our user interfaces must present coherent, responsive real-time visualizations of market activity and system performance while providing intuitive control of a highly complex system. Our core systems must provide a stable, performant, and trusted foundation on which our systems are built.
Technology at Optiver:
At Optiver we pride ourselves on being real engineers, not just coders. Our engineers work closely with traders to identify the business problems we face and determine how they should be solved. We apply a disciplined and scientific approach. We engineer simple, well-architected solutions that meet the dynamic needs of our traders. Our passion is to solve problems which really matter to the business, and we take pride in the quality of our solutions.
Who we are:
Optiver is a tech-driven trading firm and leading global market maker. As one of the oldest market making institutions, we are a trusted partner of 70+ exchanges across the globe. Our mission is to constantly improve the market by injecting liquidity, providing accurate pricing, increasing transparency and acting as a stabilizing force no matter the market conditions. With a focus on continuous improvement, we participate in the safeguarding of healthy and efficient markets for everyone who participates.
Based in 'The Domain' neighborhood, Optiver's Austin office serves as the firm's innovation nucleus, with a strong focus on quantitative research, software and hardware engineering initiatives. With tech innovation an integral part of our core business, the booming city proved an ideal backdrop for our heavy investment into machine learning, research infrastructure and big data computing. What's more, with world-class music, food and art scenes, as well as countless scenic outdoor activities, the quality of life for Austin Optiverians is second to none.
What you'll do:
Design, develop, support, and maintain trading systems, tools, and infrastructure
Collaborate deeply with traders, risk analysts, researchers, and other engineers
Gain and develop an in-depth understanding of trading theory and practice
What you'll need:
Strong engineering instincts and a deep understanding of computer science fundamentals
Experience writing software in C++, C#, C, and/or Python
A passion for clean code, simple well-architected systems and continuous improvement
Ability to collaborate with developers, traders, and business operations
What you'll get:
Work alongside best-in-class professionals from over 40 different countries.
Performance based bonus structure that is unmatched anywhere in the industry. We combine our profits across desks, teams and offices into a global profit pool fostering a truly collaborative environment to work in.
Ownership over initiatives that directly solve business problems.
Please note, this is for experienced applications only. If you're interested in graduate and intern positions, please instead apply to our 2024 Graduate Software Engineer or 2024 Software Engineer Intern opportunities.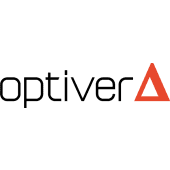 Optiver
Electronics
Financial Services
Market Research
0 appplies
250 views
Other Jobs from Optiver
Similar Jobs