Description
The Role: Senior Staff Engineer, Core Data Path
Developers in the Core Data Path are responsible for the storage
fabric that underlies the entire Nutanix solution. They also come
up with ways to replicate data to remote sites so that work can
continue after any given site goes down. The team is distributed across
Pune, Bengaluru, and sites in US and Serbia. To continue scaling
the team, we are looking for a Senior Staff Engineer in one of
the India locations.
A senior staff member works on architectural issues, thinking
about how ideas for business plans could fit into existing or new
software components. They also act as technical leadership for
many junior people and provide mentorship to them. They also must
be good with the code and able to work on and to direct changes
there.
This is not a management job, but one where you must use your
influence to convince your team, and other teams, as to what is
important to work on.
What you will do:
*         Lead technical direction for major product areas in CDP.
*         Develop a deep understanding of complex distributed systems, and design innovative solutions for customer requirements
*         Improve performance, scale-out and resiliency of distributed storage systems
*         Work closely with other development teams, testers, documentation writers and product management to deliver high-quality products in a fast-paced environment
*         Engage with customers and support when needed to solve production issues
*         Mentor and guide current and future engineers in their career paths
What we would like to see in you:
*         Love of programming and expertise in one or more languages: C++, C, Java
*         Solid understanding of data structures, algorithms, and analysis techniques
*         Good record of guiding people and projects, from a technical level
*         Experience with any of: file systems, operating systems, database back-ends, distributed systems, cloud technologies
*         Past projects involving large-scale distributed systems such as Hadoop, Cassandra, Zookeeper
*         Comfortable with virtualization technologies like KVM, VMware, Hyper-V, Xen
*         BS/MS/PhD in Computer Science or related field
We are particularly looking for senior developers with 12+ years
of experience in industry, as well as the above criteria.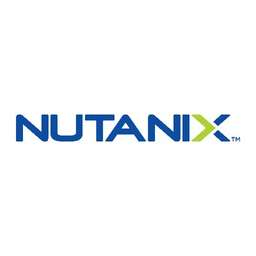 Nutanix
Data Center
Enterprise Software
Software
Virtualization
0 appplies
66 views