Description
Your opportunity
The Cloud Cost Optimization team at New Relic is looking for an experienced  Data Engineer to join our fast-growing team. We seek a Data Engineer who is passionate about building data pipelines that will enable the entire company to consume practical insights.
Our team is building critical internal-facing data products with a vision to own the source of truth for all efficiency and optimization metrics to drive our development forward. We build core data products, promote data-driven culture, democratize insights through self-service, and establish a single source of truth in business and customer metrics.
Opportunity to work from a remote office may be available depending on the applicant's location.
What you'll do
Build end-to-end data engineering pipelines (data ingestion, transformation, and data modeling) independently and collaboratively with other data engineering teams
Work with Architecture, Finance, and Business Partners to frame problems within the business and engineering context
Build and implement data models that enable analytics for critical business metrics
Design and document with a focus on customer usability of datasets to enable analytics at scale
This role requires
5 years of professional experience as an engineer in the industry
Experience with automation and orchestration tools
Expertise in the Data Engineering tech stack, including Python or Scala, data warehouses (Snowflake), data platforms (Databricks), SQL and relational databases;
Expertise in Python, Java, C#, GO or similar programming languages
Experience with large-scale data processing
You are ambitious and able to work both independently and as part of a collaborative team
Bachelor's degree in Computer Science or equivalent practical experience
Please note that visa sponsorship is not available for this position.
Bonus points if you have
.
We're looking for bold and passionate people to be a part of our mission to help every engineer do their best work, every day, using data, not opinions, at every stage of the software lifecycle. We'd love to have you apply, even if you don't feel you meet every single requirement. What's most important to us is finding authentic and accountable people who feel connected to our mission and values, not just candidates who check off all the boxes.
We believe in empowering all Relics to achieve professional and business success through a workforce model called Flex First. Flex First allows us to work in a variety of workplaces that best support our success, including fully office-based, fully remote, or hybrid.
Read more about Flex First.
Our hiring process

Please note that visa sponsorship is not available for this position.
In compliance with applicable law, all persons hired will be required to verify identity and eligibility to work and to complete employment eligibility verification. Note: Our stewardship of the data of thousands of customers' means that a criminal background check is required to join New Relic.

We will consider qualified applicants with arrest and conviction records based on individual circumstances and in accordance with applicable law including, but not limited to, the San Francisco Fair Chance Ordinance.

Headhunters and recruitment agencies may not submit resumes/CVs through this website or directly to managers. New Relic does not accept unsolicited headhunter and agency resumes, and will not pay fees to any third-party agency or company that does not have a signed agreement with New Relic.

New Relic is an equal opportunity employer. We eagerly seek applicants of diverse background and hire without regard to race, color, gender identity, religion, national origin, ancestry, citizenship, physical abilities (or disability), age, sexual orientation, veteran status, or any other characteristic protected by law.

Interested in the details of our privacy policy? Read more here.
Estimated Base Pay Range: $ 102,000 - $ 128,000
Consistent with New Relic's values and applicable law, we provide the following information to promote pay transparency and equity. The base pay range above represents a good faith estimate of the low and high end base pay range for the listed position. This role may be eligible for the corporate bonus plan (or, if a sales role, a commission plan as defined in the sales incentive plan document), participation in our stock equity plan, short- and long-term incentives, and other department-specific awards that may be applicable. In addition, New Relic provides a variety of benefits to employees. The range provided may also represent candidate ranges and may not reflect the full range or geographic differential for an individual tenured employee.
This field has no functionality and it was added so that we could display the separator above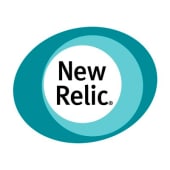 New Relic
Analytics
Application Performance Management
Cloud Computing
IT Infrastructure
Mobile
SaaS
Software
0 appplies
273 views