Description
About Netskope
Today, there's more data and users outside the enterprise than inside, causing the network perimeter as we know it to dissolve. We realized a new perimeter was needed, one that is built in the cloud and follows and protects data wherever it goes, so we started Netskope to redefine Cloud, Network and Data Security.
Since 2012, we have built the market-leading cloud security company and an award-winning culture powered by hundreds of employees spread across offices in Santa Clara, St. Louis, Bangalore, London, Melbourne, and Tokyo. Our core values are openness, honesty, and transparency, and we purposely developed our open desk layouts and large meeting spaces to support and promote partnerships, collaboration, and teamwork. From catered lunches and office celebrations to employee recognition events (pre and hopefully post-Covid) and social professional groups such as the Awesome Women of Netskope (AWON), we strive to keep work fun, supportive and interactive. Visit us at Netskope Careers. Please follow us on LinkedIn and Twitter@Netskope.
Summary
We are looking for a Software Engineer with Windows networking developer, who can work in a fast paced environment that is building the next gen Software client. The qualified candidate will be in full capacity in that role and will join a team of Desktop software engineers who work in Windows system initiatives needed to accomplish our vision.
The ideal candidate would have most of the following qualifications. We will consider candidates who have some of these qualifications but are interested in working on this skillset.
Job Responsibilities
Partner with engineering and product management team to architect and build a highly available, performant, desktop solution.
Experience solve the scaling/performance issues
Perform root cause analysis of production errors and resolve technical issues
Design procedures for system troubleshooting and maintenance
Function well in a fast-paced and rapidly-changing environment
Preferred Qualifications
BS or MS in Computer Science or similar technical degree or equivalent experience
Minimum 8+ years of experience in Windows network programming domain managing highly scalable and performance solution.
Preferred Technical Skills:
8+ years experience with troubleshooting Windows networking software development
Understanding of Networking concepts - TCP/IP, SSL/TLS, IPSec, VPN
Windows kernel development Windows Filtering platform
C++ with strong data structures knowledge (STL)
Strong System Design
Windows installation technology
Experience in one or more of the programming languages is plus: Python, Go
Experience with HTTP based APIs REST is plus
Experience with algorithms, data structures, complexity analysis, and software design will be a bonus
Additional Skills
Great written and verbal communication
Working with "Automation only" strategy
Ability to work for a geo-distributed cross-functional group
Demonstrated ability to own and deliver projects independently
Strong interpersonal communication skills and the ability to work well in a diverse, team-focused environment with developers, Product Managers, etc.
#LI-MT1
Netskope is committed to implementing equal employment opportunities for all employees and applicants for employment. Netskope does not discriminate in employment opportunities or practices based on religion, race, color, sex, marital or veteran statues, age, national origin, ancestry, physical or mental disability, medical condition, sexual orientation, gender identity/expression, genetic information, pregnancy (including childbirth, lactation and related medical conditions), or any other characteristic protected by the laws or regulations of any jurisdiction in which we operate.
Netskope respects your privacy and is committed to protecting the personal information you share with us, please refer to Netskope's Privacy Policy for more details.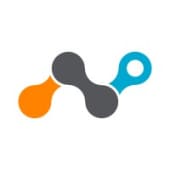 Netskope
Cloud Security
Cyber Security
Enterprise Software
Software