Description
About NetApp
NetApp is a Fortune 500 company that believes in the transformative power of data – to expand customer touchpionts, to foster greater innovation, and to optimize operations. We are a global cloud-led, data-centric software company that gives organizations everywhere the freedom to put data to work in the applications that elevate their business. NetApp values and behaviors serve as our inspiration and guideposts on our journey together to build an aspirational culture and empower our customers and each other.

Job Summary
As part of the S3 (Sales, Services and Support) Academy, we are looking for interns that will work closely with our Sales, Professional Services, Technical Support Engineer, and Solutions Engineering team teams for a 10-12 week summer internship.
Solutions Engineer Intern – As a Solutions Engineering Intern, you are responsible for providing pre-sales and post-sales support for selling NetApp's Products and Professional Services to existing and potential customers. You will utilize your excellent technical and relationship building skills in working with vendors, partners and sales to ensure that optimum systems solutions are provided to customers.
Job Requirements
- Excellent written and verbal communication skills.
- Excellent interpersonal communication and customer service skills are needed in order work successfully with prospects, customers, and cross functional teams to meet performance goals.
- Strong aptitude for learning new technologies and understanding how to utilize them in a customer facing environment.
- Ability to follow standard engineering principles and practices.
- Creative approach to problem solving.
- Travel to the prospective customer's sites as necessary.
Experience
Must be enrolled in an educational or professional program through summer 2023 or later.
Equal Employment Opportunity
NetApp is firmly committed to Equal Employment Opportunity (EEO) and to compliance with all federal, state and local laws that prohibit employment discrimination based on age, race, color, gender, sexual orientation, gender identity, national origin, religion, disability or genetic information, pregnancy, protected veteran status, and any other protected classification.

This is an internship with a start date in May or June 2023. Recruiting efforts will be ongoing until specific teams find an ideal match.
NetApp's approach to in-person and remote work will be a flexible hybrid model that emphasizes flexibility for employees and puts our talent first.
NYC Residents Only: If the company determines this role will be performed in NYC, the salary range will be $46,800-$89,232. Compensation will be dependent on various factors such as location, qualifications, certifications, relevant work experience and other factors, consistent with applicable law.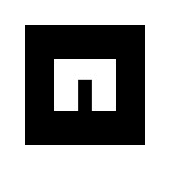 NetApp
Cloud Computing
Data Storage
Information Technology
13 appplies
105 views