Description
About NetApp
We're forward-thinking technology people with heart. We make our own rules, drive our own opportunities, and try to approach every challenge with fresh eyes. Of course, we can't do it alone. We know when to ask for help, collaborate with others, and partner with smart people. We embrace diversity and openness because it's in our DNA. We push limits and reward great ideas. What is your great idea?
"At NetApp, we fully embrace and advance a diverse, inclusive global workforce with a culture of belonging that leverages the backgrounds and perspectives of all employees, customers, partners, and communities to foster a higher performing organization." -George Kurian, CEO
Job Summary
Assists in the design, definition, development, and test of the cloud computing applications development. Collaborates with senior engineers to ensure that internal and external clients' needs are met.
Job Requirements
Delivering software development specifications with a thorough analysis and understanding of the clients' needs and requirements.
Building a scalable grid system to handle a variety of framework in the cloud computing platform.
Utilizing automated testing tools to perform the testing and maintenance of cloud computing platforms and infrastructure.
Collecting and researching customer experience with cloud computing applications; preparing reports for management.
Education
IC - Typically requires a minimum of 5 years of related experience.Mgr & Exec - Typically requires a minimum of 3 years of related experience.
Did you know…
Statistics show women apply to jobs only when they're 100% qualified. But no one is 100% qualified. We encourage you to shift the trend and apply anyway! We look forward to hearing from you.
Why NetApp?
In a world full of generalists, NetApp is a specialist. No one knows how to elevate the world's biggest clouds like NetApp. We are data-driven and empowered to innovate. Trust, integrity, and teamwork all combine to make a difference for our customers, partners, and communities.

We expect a healthy work-life balance. Our volunteer time off program is best in class, offering employees 40 hours of paid time off per year to volunteer with their favorite organizations. We provide comprehensive medical, dental, wellness, and vision plans for you and your family. We offer educational assistance, legal services, and access to discounts. We also offer financial savings programs to help you plan for your future.

If you run toward knowledge and problem-solving, join us.
NYC Residents Only: If the Company determines this role will be performed in NYC, the salary range will be $148,500-$181,500. In addition, the position may include some of the following comprehensive benefits such Medical, Dental, Vision, Life, 401(K), Paid Time off (PTO), company bonus, employee stock purchase plan, and/or restricted stocks (RSU's) *. Final compensation will be dependent on various factors such as location, qualifications, certifications, relevant work experience and other factors, consistent with applicable law.

In accordance with NetApp's Policy, all U.S. employees of NetApp must be fully vaccinated against COVID-19 if they work at a Company location or remotely. If there is a reason preventing you from receiving the COVID-19 vaccination, you must request and be approved for one of the legally acceptable exemptions and reasonable accommodation must be established.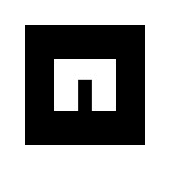 NetApp
Cloud Computing
Data Storage
Information Technology
5 appplies
560 views