Description
About Moloco
Moloco's goal is to make the digital economy more equitable and profitable by delivering advanced machine learning to companies of all sizes. With Moloco's machine learning platform for growth and performance, every app publisher and online retailer can now unlock the value of their unique, first-party data for user acquisition, retention, and monetization campaigns. 
Founded in 2013, our advanced machine learning engine powers our product portfolio. Moloco Cloud DSP enables performance marketers to quickly scale user acquisition and achieve greater lifetime value through battle-tested prediction models. Moloco Retail Media Platform enables online retailers and marketplaces to establish their own performance ads business. 
Our technology is best in class; we received the SMARTIES X silver award for Machine Learning and AI, and Moloco was named the Cross-Industry Winner for Google Cloud Customer Awards. 
The company is in hyper-growth mode and we ranked #95 in the Inc. 5000 fastest-growing private companies for 2022. We ranked #91 among Deloitte's 2021 Fast 500 and have been certified by 91% of the company via Great Places to Work. 
It's a great time to join this innovative team. Moloco is headquartered in Silicon Valley, with offices in San Francisco, New York, Seattle, London, Seoul, Singapore, Beijing, and Tokyo. For more information, visit www.moloco.com. 
The Impact You'll Be Contributing to Moloco:
Moloco seeks exceptional Senior Software Engineers to join us in building a state-of-the-art mobile advertising platform. You will be building world-class infrastructure that combines machine learning and big data to help companies supercharge their growth. Many leading service owners and marketers worldwide already benefit from Moloco's innovative technology to scale performance quickly and efficiently through battle-tested prediction models.
As a company founded by Software Engineers, we understand the value of a strong engineering team and strive to hire only the best talent. You will be challenged to solve real-world problems with top-notch colleagues. Check out our case study published by Google https://cloud.google.com/customers/moloco/.
Here's what you'll be working on:
End-User Product: Design and implement server APIs, mobile SDKs, and web services for customers and partners.

Large-Scale Server: Write server-side code that handles millions of requests per second. The current stack consists of proprietary code in Golang as well as Google Cloud Products including Bigtable and BigQuery

Digital marketplace: implement on-platform advertising functionality like sponsored ads and product recommendations without having to build it themselves.
Here is what you need to succeed  (Experience & Qualifications)
6+ years of software development experience in IT-related areas.

Outstanding problem-solving skills with proper data structures and algorithms.

Excellent software development skills at least in one programming language
Preferred Skills
Strong skills in diagnosing issues in a highly distributed environment

Experience in handling large amounts of data and real-time event streaming

Experience in large system design

Experience in Cloud/Big Data platforms (e.g., AWS, GCE, Dataflow, Spark, etc.)
Some of the total rewards we offer…
Physical Health & Wellness benefits, to support our Moloco employees in making their health and wellness a priority.

Flexible PTO, so long as you promise to come back!

Learning & Development - All regular employees receive an annual learning and development stipend of 2,500,000 KRW per calendar year.

Commuter Benefit - All full-time employees are eligible to participate in country-specific transportation benefits.

WFH - We provide an allowance of 1,000,000 KRW to outfit your home office regardless of hybrid or permanently remote employees. 

Communications reimbursements for phone and internet.

Got Lunch? We provide country specific lunch stipend benefits

Virtual initiatives and events to keep you connected with your colleagues.

Generous Employee Referral Bonus program.

And much more. Ask your recruiter for a full list of total rewards and benefits specific to your region! 
Moloco is a truly rewarding place to work and in an exciting period of growth, which you could be a part of. Join us today and apply now!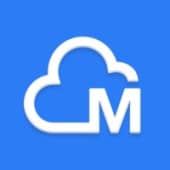 Moloco
Advertising
Cloud Infrastructure
Mobile
Mobile Apps
0 appplies
122 views