Description
Mercury is building the banking stack for startups*. In contrast with most banks, we emphasize beauty and usability, and customers love the polish we put into our web app. We're looking for a frontend engineer who's excited to help us continue building out a quality product.
*Mercury is a financial technology company, not a bank. Banking services provided by Choice Financial Group and Evolve Bank & Trust®; Members FDIC.
At Mercury, you'll:
Work on a beautiful app: Since many of our customers are startups, they appreciate a well-implemented design. We have high standards for our UI, and we think it shows on our website. We encourage you to sign up and check out our onboarding experience, or read our blog post about our date picker.
Push the limits of TypeScript: As a financial technology company, preventing errors is a top priority for us, and we take advantage of TypeScript's advanced static typing features to prevent them.
Write clean React code: We have 78,425 lines of TypeScript and 14,145 lines of CSS—that's a lot for a small team, so there's no room for spaghetti code. React helps us keep it manageable.
Exercise ownership over the product: Our engineers work closely with our designers and contribute their own ideas on making the product better.
The ideal candidate can handle technical challenges like configuring a Webpack pipeline, but also cares deeply about user experience. You should also have a year of engineering experience or a computer science education. Experience with the frontend specifically is not required. Interest or experience in iOS, Android, or Haskell development is a plus.
Our salary ranges are based on paying competitively for our size and industry, and all employees receive salary + equity + benefits. Individual pay decisions are based on a number of factors, including qualifications for the role, experience level, skillset, and balancing internal equity relative to peers at the company.
The ranges shared are for the expectations as laid out in the job description, however we are often open to a wide variety of profiles, and recognize that the person we hire may be less experienced or more senior than this job description as posted. If that ends up being the case, the updated salary range will be communicated with you as a candidate.
The salary range for candidates in the US is $150,000–$180,000.
The salary range for candidates in Canada is CAD 144,000–158,000.
#LI-DNI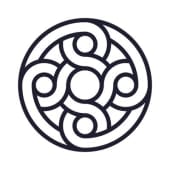 MercuryTechnologies
Banking
Financial Services
FinTech
Information Technology
InsurTech
11 appplies
186 views