Description
Who we are 
M1 is a personal finance platform made for the modern era, uniting individual perspective with automated ease. Hundreds of thousands of investors take control of their long-term wealth with M1 and have already trusted us with over $6 billion of assets. As the Finance Super App™, we empower financial well-being with all the tools to invest, borrow, and spend: low-cost borrowing, high interest checking, and high cash back Visa® debit and credit card rewards.  
We believe that financial well-being is fundamental to overall well-being and strive to deliver products that are simpler, smarter, and stronger than those created by our competitors. We've been named a top app for investors including 2022 Best for Low Costs and Best for Sophisticated Investors by Investopedia.  
As a fast-growing fintech company, we're looking for talented and smart individuals who are excited about rethinking what's possible with personal finance, invested in their personal and professional growth, and take ownership of the work they want to do – all while helping others create something meaningful and sustainable for their futures. Our award-winning workplace culture has been recognized by CB Insights (Top Fintech Companies of 2021), the Chicago Tribune (2021 Top Workplace), and Built In Chicago (2022 Best Places to Work in Chicago). 
We mean it when we say, "M1 is yours to build."  
If this sounds interesting to you, read on! 
What we are looking for  
We are seeking an experienced Staff/Principal level individual contributor to join our Web and API Engineering team. You'll work with a cross-functional team to ideate, design, engineer, test, and ship new and improved features within our core customer-facing applications. These teams work on everything from our Invest product, to new banking features, and more. You will own the work for both our Web application and public API that your team ships.

We are also looking for those that have on-call experiences.

We're a high-performance, high-impact team that values curiosity, collaboration, and transparency. Everyone has a direct hand in shaping the success of our product. If you're the kind of engineer who is looking to both help us grow and grow with us – then we'd love to talk to you. 



What You'll Do 
Build new and improve existing features within either our React frontend or Node.js GraphQL API.

 

Lead the discovery, design and engineering planning for various projects.

Provide technical mentorship to other junior and senior software engineers.

Work closely with product managers, designers and quality engineering throughout our software development lifecycle.

Be a resource to the broader Product Engineering team; Pair program, solution architect, and draft technical documentation.

 

Suggest, and contribute to, architecture and infrastructure improvements.

 

Keep pace with new developments in the JavaScript ecosystem.



Skills/Qualifications 
7+ years of JavaScript application development experience, either frontend or backend.

 

2+ years of experience in building and maintaining large consumer-facing production applications.

 

Structured, organized thinker that is both attentive to detail and mindful of the big picture.

 

Adaptable, self-starter, goal-oriented, and growth-minded.

 

Excellent communicator and collaborator.



Bonus Points/Nice Haves
Experiences in large code refactors, monorepos and design systems implementations.
An advanced GraphQL query user and understanding of Relay or Apollo clients
M1's Commitment to Diversity 
M1 is proud to be an equal opportunity employer. We celebrate different experiences and we're committed to diversity, equity, and inclusion (DEI) at all levels of the company. Women, minorities, veterans, members of the LGBTQIA+ community, and individuals with disabilities are strongly encouraged to apply. With our three DEI task forces (internal education, recruiting, and community involvement) and five Employee Resource Groups (Mental Health, Pride, Black, Latinx, and Women at M1), M1 employees and leaders set aside company time to tackle DEI projects and achieve goals every quarter. 
Our Values 
Our team embodies our ten core principles and if these principles speak to you – we'd love to talk with you.
Mission Driven: Life is short – everyone should spend their waking hours on something they find meaningful. We believe improving people's financial wellness improves lives. It's a vital and worthy cause.

 

Extreme Ownership: We think and act like owners. That means we're responsible for the results to our clients, coworkers, and M1 shareholders. Our focus is on building long-term value, not scoring short-term marks.

 

Boldness: We want to do things of consequence. Make a difference. Put a dent in the universe. Thinking big inspires results. We'd rather fail at something meaningful than succeed at something trivial. 

Bias for Action: Results lag prior efforts – we can't hope or wait for results. Instead, we believe a good process leads to good outcomes and persistent progress leads to compounding.

Economical: We strive to do more with less. We'll always be limited in time, money, and energy, especially compared to our ambitions. We must use our limited resources on what matters and regard constraints as motivators. 

Transparency: Context and accurate information are the foundation of strong decision making. We share information openly, honestly, deliberately and broadly.

Team-oriented: People at M1 may play different roles, but we're all on the same team. Together, we can achieve more. We maintain a low ego, make everyone feel welcome, trust one another, and seek out and respect different perspectives.

Challenged, But Not Overwhelmed: We are curious people who always want to grow. We support growth through high standards, clearly defined responsibilities, and broad autonomy, with help when needed. 

Effectiveness:

We care about performance and results, not specific methods. Different problems may require creative brilliance or a simple idea; grinding hard work or casual effort; or disciplined process versus scrappy implementation. Effective people do what's needed to get the right things done and deliver intended results.

Integrity:

We do the right thing. When we make mistakes, we own and correct them. We'd be proud if our actions are shared with our family, friends, and strangers. Everyone can count on us to act according to our values. This trust must never be broken.

 
  Our Perks 
Competitive Pay and Stock Options

 

Comprehensive health, dental, vision, disability, and life insurance

 

Retirement benefit with employer match

Unlimited PTO

$500 to spend on home office equipment while working from home

Stylish M1 swag

Socially distant team outings, celebrations, and events

Transparent and open communication with leadership

Office in the Loop with a Game Room and Gym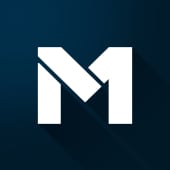 M1Finance
Finance
Financial Services
FinTech
Wealth Management
1 appplies
196 views