Description
About Lyra Health
Lyra is transforming mental health care through technology with a human touch to help people feel emotionally healthy at work and at home. We work with industry leaders, such as Morgan Stanley, Uber, Amgen, and other Fortune 500 companies, to improve access to effective, high-quality mental health care for their employees and their families. With our innovative digital care platform and global provider network, 10 million people can receive the best care and feel better, faster. Founded by David Ebersman, former CFO of Facebook and Genentech, Lyra has raised more than $900 million.
We're looking for exceptional engineers to join our team. We care deeply about making a difference in people's lives and hope you do too!
This role can be carried out (hybrid) from our Burlingame, CA headquarters, or remote/virtual (remote candidates must be physically located within the United States).
Responsibilities:
Create lasting impact by building and continuously improving our Python or Java-based APIs.
Work within the engineering team on designing, developing and deploying APIs that power core product functionality
Collaborate with key partners including product management, data science, behavioral health specialists
Ensure that best practices are adhered to during all phases of software development.
Adhere to the highest quality and security standards
Qualifications:
BS in CS or related technical field
5+ years of experience developing enterprise or consumer web applications ideally using Python or Java/Spring
Experience in developing and deploying multi-tenant web applications
Experience building scalable REST APIs
Must be highly proactive and a self-starter
Diversity & Inclusion at Lyra
Diversity, equity, inclusion, and belonging (DEIB) at Lyra is essential to the way we deliver culturally responsive care, build and manage our provider network, and support holistic efforts to strengthen DEIB in workplaces around the world—including our own.
People come to Lyra with a range of needs, backgrounds, and abilities that influence their response to mental health support. Our diverse network of providers delivers comprehensive mental health treatment and support rooted in culturally responsive care, a multicultural approach that accounts for the impact of cultural backgrounds on each person's care experience. Learn more at https://www.lyrahealth.com/diversity-equity-inclusion-belonging/
$142,000 - $196,000 a year
As a full-time Sr. Software Engineer, you will be employed by Lyra Health, Inc. The anticipated annual base salary range for this full-time position is $142,000 - $196,000. The base range is determined by role and level, and placement within the range will depend on a number of job-related factors, including but not limited to your skills, qualifications, experience and location. This role may also be eligible for discretionary bonuses.  
Annual salary is only one part of an employee's total compensation package at Lyra. We also offer generous benefits that include: 
- Comprehensive healthcare coverage (including medical, dental, vision, FSA/HSA, life and disability insurances)
- Lyra for Lyrians; coaching and therapy services
- Equity in the company through discretionary restricted stock units
- Competitive time off with pay policies including vacation, sick days, and company holidays
- Paid parental leave 
- 401K retirement benefits
- Monthly tech stipend
- We like to spread joy throughout the year with well-being perks and activities, surprise swag, free food and snack deliveries each month, regular community celebration…and more!  
We can't wait to meet you.
#LI-REMOTE
We are an Equal Opportunity Employer. We do not discriminate on the basis of race, color, religion, sex (including pregnancy), national origin, age (40 or older), disability, genetic information or any other category protected by law.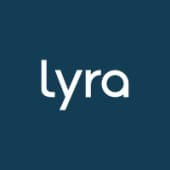 LyraHealth
Employee Benefits
Health Care
Information Services
Information Technology
0 appplies
98 views
Other Jobs from LyraHealth
Similar Jobs