Description
LoanStreet is the first scalable loan syndication platform for community lenders like credit unions and local banks, dramatically changing the landscape so that they can compete in today's market. From trading, managing and reporting on loans, we help our customers generate strategies that are vastly more liquid, data-driven, and profitable. We have over 1,000 registered financial institutions on our platform and are well positioned to be the dominant player in our market.
What makes us who we are?
Our domain knowledge. We have veteran experts in lending, accounting, regulations, and financial law.
Our ability to simplify the complex. Our administration reports are standardized, clear, transparent, and accurate.

Our technology platform delivers easy to use workflows, organized information and innovative financial analytics.

Our code. Our technology stack includes Kotlin, Python, React and Typescript. We love working with modern tools and sharing our experiences with the community.
Our commitment to education: We host regular teach-ins with our industry experts to ensure we all understand what we're doing and why.
Our people. We have an incredible group of people from top universities, law firms, coding schools, and asset managers.
Our culture. We're professional, collegial, and know how to execute on a timeline. We care about every person's development and experience.
Does This Sound Like You?
We are looking for someone who is excited about helping us as we transform the lending industry. Someone who combines humility and brilliance and considers kindness a core part of who they are. Someone who wants to join a vibrant team of smart, multi-talented people who enjoy hiking or bowling together as much as they do working together on a new feature.
The Position
We are looking for a Senior Backend Engineer with strong knowledge of software architecture and design patterns. You will be helping to guide development on a technology stack encompassing a range of technologies and architectures.
We need someone committed to building a strong team. In partnership with the VP of Engineering, you will be relied upon to establish yourself as a technical leader within the engineering team, as well as providing direct oversight for a team of engineers. The ability to effectively mentor other engineers will be key to success in this role.
Ideally you have startup experience and have played an important engineering role in bringing a product to market.
The base compensation range is between $130K - $180K plus equity.
Responsibilities
Work with a team of engineers to build out elegant backend solutions, partnering with frontend developers, UX designers, and product managers to understand and match visual design intent.

Mentor junior developers in best practices for design, development, deployment, maintenance and testing standards.

Analyze requirements for tech feasibility and complexity in UI and design technical solutions.

Integrate data from various back-end services and databases.

Document backend designs and contribute to the component library.

Perform peer code reviews and collaborate with the team to improve overall code quality.

Ensure quality of the technical deliverables is sustained.

Triage and fix production issues.
Qualifications
5+ years of experience in a development role.

B.S. in computer science or other engineering discipline.

Effective communication skills. Experience in regularly achieving consensus with peers, giving clear status updates, and writing technical design documents.

Experience owning a problem from understanding, brainstorming toward a solution, weighing alternatives, advocating for the optimal solution, and executing in a collaborative manner.

Place great value in testing and writing readable, maintainable code.

Advocate and influence organization coding standards and pattern, leading by example with readable, maintainable code and software pattern.

Understand the complexities of developing and maintaining production software.

Strong disposition towards collaboration and communication.
Ideally You Have
Have experience in writing technical design documents, proposing new business workflow and cloud architecture.

Worked closely with Product to understand user issues and brainstormed toward solutions.

Actively involved in the engineering culture in developing coding standards and mentoring junior developers.

Familiarity or interest in some of the following: Kotlin, Java, Spring, Postgres, Domain Driven Design.

Experience with AWS, Cloudformation, and Docker.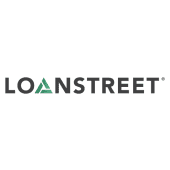 LoanStreet
Banking
Finance
Financial Services
FinTech
Lending
Marketplace