Description
LoanStreet is the first scalable loan syndication platform for community lenders like credit unions and local banks, dramatically changing the landscape so that they can compete in today's market. From trading, managing and reporting on loans, we help our customers generate strategies that are vastly more liquid, data-driven, and profitable. We have over 1,000 registered financial institutions on our platform and are well positioned to be the dominant player in our market.
What makes us who we are?
Our domain knowledge. We have veteran experts in lending, accounting, regulations, and financial law.
Our ability to simplify the complex. Our administration reports are standardized, clear, transparent, and accurate.

Our technology platform delivers easy to use workflows, organized information and innovative financial analytics.

Our code. Our technology stack includes Kotlin, Python, React and Typescript. We love working with modern tools and sharing our experiences with the community.
Our commitment to education: We host regular teach-ins with our industry experts to ensure we all understand what we're doing and why.
Our people. We have an incredible group of people from top universities, law firms, coding schools, and asset managers.
Our culture. We're professional, collegial, and know how to execute on a timeline. We care about every person's development and experience.
Does This Sound Like You?
We are looking for someone who is excited about helping us as we transform the lending industry. Someone who combines humility and brilliance and considers kindness a core part of who they are. Someone who wants to join a vibrant team of smart, multi-talented people who enjoy hiking or bowling together as much as they do working together on a new feature.
The Position
LoanStreet is looking for a QA Automation Engineer who will focus on automated application testing. This person will join a QA team that works closely with Product Management, Design, and Engineering to test applications, document findings, and triage bug tickets. This position will also contribute to improving QA processes. The QA Automation Engineer will play a critical role in making our software more reliable and robust for our internal team and for our clients! The base compensation range is between $100K - $130K.
Responsibilities
Work with Product Management, Design, and Engineering to define test plans and processes.

Design, build and deploy automated tests on LoanStreet products.

Contribute to improving the QA processes, tools, and infrastructure at LoanStreet.
Qualifications
Great attention to detail.

Excellent listener and communicator.

Experience with test automation methodology, frameworks, tools, and services.

2+ years experience with Cypress

Ability to learn a complex fintech software suite, consisting of multiple product lines.

Able to take the perspective of a variety of internal and external users.

Technically-minded, and able to become comfortable with RESTful APIs, third-party tools (auth0, AWS), SQL databases, and reading error messages from your browser's console.

A finance background is not required, but it can be helpful to have an interest in the field.

Nice to have: Some background in web development, finance, or statistics.
Technologies We Use
Kotlin, Python, JavaScript

React

SQL

Cypress

Git

Jira, JSM, Confluence

Postman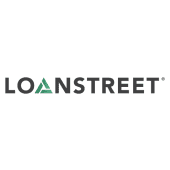 LoanStreet
Banking
Finance
Financial Services
FinTech
Lending
Marketplace