Description
LoanStreet is the first scalable loan syndication platform for community lenders like credit unions and local banks, dramatically changing the landscape so that they can compete in today's market. From trading, managing and reporting on loans, we help our customers generate strategies that are vastly more liquid, data-driven, and profitable. We have over 1,000 registered financial institutions on our platform and are well positioned to be the dominant player in our market.
What makes us who we are?
Our domain knowledge. We have veteran experts in lending, accounting, regulations, and financial law.
Our ability to simplify the complex. Our administration reports are standardized, clear, transparent, and accurate.

Our technology platform delivers easy to use workflows, organized information and innovative financial analytics.

Our code. Our technology stack includes Kotlin, Python, React and Typescript. We love working with modern tools and sharing our experiences with the community.
Our commitment to education: We host regular teach-ins with our industry experts to ensure we all understand what we're doing and why.
Our people. We have an incredible group of people from top universities, law firms, coding schools, and asset managers.
Our culture. We're professional, collegial, and know how to execute on a timeline. We care about every person's development and experience.
Does This Sound Like You?
We are looking for someone who is excited about building powerful software that is already transforming the lending industry. Someone who combines humility and brilliance and considers kindness a core part of who they are. Someone who wants to join a vibrant team of smart, multi-talented people who enjoy hiking or bowling together as much as they do working together on a new feature.
The Position
There is a wide range of needs including frontend and backend development, DevOps employing Docker and AWS. Your input on product development and roadmap will also be highly sought after. As the team grows, roles will become more specialized as appropriate. If you have a broad range of interests, an eagerness to learn and an excellent work ethic, this is the perfect opportunity. Every single hire that we make will have an immediate and lasting impact on our company. The base compensation range is between $90K - $160K plus equity.
Qualifications
Web development experience.
Place great value in testing and writing readable, maintainable code.
Understand the complexities of developing and maintaining production software.
Strong disposition towards collaboration and communication.
Self-starter and highly motivated.
Familiarity or interest in some of the following: PostgreSQL, Kotlin, Spring, Axon, React, and TypeScript.
Experience with AWS and Docker.
Preferred Qualifications
BS in Computer Science or another technical field.
Passion for technology and for being a part of fast-growing FinTech company.
Excellent communication and presentation skills both verbal and written.
Ability to create structure in ambiguous situations.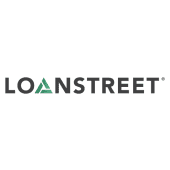 LoanStreet
Banking
Finance
Financial Services
FinTech
Lending
Marketplace