Description
Engineering
QA Automation Engineer (UK)
London, England, United Kingdom
We are looking for a QA Automation Engineer to work on our healthcare platform alongside our UK based team. This is ideally suited to a highly motivated and experienced engineer, looking to play a key role in the testing and QA of our internal and external web applications. You'll be joining us at an incredibly exciting time, as we build out our UK engineering team, working on UK projects, collaborating with our US teams where required.
Who We Are
Since 2006, 23andMe's mission has been to help people access, understand and benefit from the human genome. We are a group of passionate individuals pushing the boundaries of what's possible to help turn genetic insight into better health and personal understanding. In November 2021, we acquired Lemonaid Health in order to transform the primary care experience and make personalized healthcare, powered by genetic and non-genetic data, a reality. Together we are achieving our mission of helping people benefit from the human genome by empowering people to take control of their health and building a healthcare platform that focuses on prevention and wellness. We also formed our partnership with Boots in June 2021, to launch Boots Online Doctor, helping patients remotely interact with a medical professional for over 40 services. For more information, please visit: https://lemonaidhealth.co.uk/
What You'll Do
Provide QA, automation and testing expertise to the UK engineering team

Engage in the both manual testing and creation of test automation

Regression testing

Release management

Test coverage monitoring and analysis

Collaborate with QA team peers both in the UK & US, but also work independently to increase the coverage of test cases and improve overall software quality

Produce clear defect reports with details on how to reproduce the issue

Contribute suggestions to the team on how best to implement and deploy new features

Participate and contribute on project priorities, estimations and release planning

Provide technical and device support to non-technical team members
What You'll Bring
3+ years experience in a senior QA automation engineer role

Experience in manual & automated testings of web and mobile applications

Hands on API testing frameworks primarily on HTTP client or REST-Assured

Automation tools: Selenium, Cypress, PHPUnit, Postman / Newman

Good understanding of API methods and response statuses

Knowledge in SQL & ancillary QA tools

Ability to parse JSON response data and map it to objects

Experience in Git, Jenkins, Jira

Excellent communications skills both written and verbal

Demonstrate high ownership and ability to drive issues to resolution

Fast thinker and a good decision maker

Be highly organised and have the ability to juggle different tasks without losing sight of the highest priority items

Ability to stay focused under pressure, prioritising and managing multiple projects simultaneously in a fast-paced environment

Be a team player

Can do attitude
About Us
23andMe, headquartered in Sunnyvale, CA, is a leading consumer genetics and research company. Founded in 2006, the company's mission is to help people access, understand, and benefit from the human genome. 23andMe has pioneered direct access to genetic information as the only company with multiple FDA authorizations for genetic health risk reports. The company has created the world's largest crowdsourced platform for genetic research, with 80 percent of its customers electing to participate. The platform also powers the 23andMe Therapeutics group, currently pursuing drug discovery programs rooted in human genetics across a spectrum of disease areas, including oncology, respiratory, and cardiovascular diseases, in addition to other therapeutic areas. More information is available at www.23andMe.com.
At 23andMe, we value a diverse, inclusive workforce and we provide equal employment opportunity for all applicants and employees. All qualified applicants for employment will be considered without regard to an individual's race, color, sex, gender identity, gender expression, religion, age, national origin or ancestry, citizenship, physical or mental disability, medical condition, family care status, marital status, domestic partner status, sexual orientation, genetic information, military or veteran status, or any other basis protected by federal, state or local laws.  If you are unable to submit your application because of incompatible assistive technology or a disability, please contact us at accommodations-ext@23andme.com. 23andMe will reasonably accommodate qualified individuals with disabilities to the extent required by applicable law.
Please note: 23andMe does not accept agency resumes and we are not responsible for any fees related to unsolicited resumes. Thank you.
Lemonaid Health Limited - Candidate Privacy Notice
Sorry that this notice is so technical, but it contains important information that we're required to tell you, including about how we'll process your data in the United States of America. If you join Lemonaid you'll see that we take regulatory compliance very seriously. 
Your personal data that we hold will be relevant to purposes relating to your application and  our recruiting process and limited only to those purposes. It will be accurate and kept up to date and kept securely and only as long as necessary for these purposes. We may obtain personal data about you, in connection with your application to work with us or in respect of an enquiry about vacancies, including but not limited to personal details, contact details, and any other information included on CVs, application forms and covering letters. If we decide to call you for a zoom interview, we'll use the information you provide to decide whether to offer you the role. If we decide to offer you the role, we'll then take up references and carry out a background check if applicable before confirming your appointment.
We may rely on a legitimate interest in carrying out the processing of your personal data which may include the management of the recruitment process and employment and engagement of staff in particular making decisions about who to offer employment or engagement to and on what terms. We may need to process your personal data to enable us to take legal advice and to defend claims or to comply with a legal obligation. We may also need to process your personal data for the performance of a contract with us or in order to take steps at your request prior to entering into a contract. 
We'll use your personal data for making a decision about your recruitment, appointment, legal entitlement to work in the UK; references, application, and qualifications. We'll also retain details about you for no more than 6 months in case there are future employment opportunities you may be suited to and for dealing with legal disputes.
Your information will be shared internally for the purposes of the recruitment exercise.  This includes sharing your information with members of our team in the United Kingdom and in the United States of America. In addition, we may disclose the personal data you provide to us to our group companies located in the United States or third party data processers who may process data on our behalf to enable us to carry out our usual business practices. Personal data we collect from you will be transferred, stored and/or processed outside the UK and we will transfer your personal data to the United States of America. Such transfers of personal data may be made on the basis of there being appropriate standard contractual clauses between us and the recipient. 
You may request: access to your personal data; the correction of the personal data that we hold about you; the erasure of your personal data; that we cease processing your personal data where we are relying on a legitimate interest; the restriction of processing of your personal data; and the transfer of your personal data to another party.
Back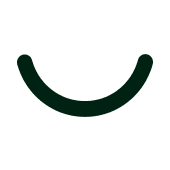 Lemonaid Health
Artificial Intelligence
Health Care
Machine Learning
Medical
2 appplies
69 views