Description
At Instawork, we're driven by our vision to create economic opportunity for local businesses and skilled hourly professionals  in communities around the world. With a growing number of hub cities across the world in the U.S., Canada, India, and beyond, we're looking for top talent to help rapidly scale our high-tech and high-touch labor marketplace. Our accomplished and dedicated team is passionate about our mission and committed to crafting revolutionary products, all with the backing of our world-class investors, including Benchmark, Spark Capital, Craft Ventures, Greylock Capital, Y Combinator, and more!
Our QA team is growing and needs someone who is laser focused on raising the software quality bar in a fast-paced environment. This position will give great exposure to the full lifecycle of cross-platform development and provide a strong foundation for future roles in development / QA. This person will be responsible for building test automation, communicating quality updates across the engineering / product organisations, and manually testing new features.
What You'll Do
Lead QA efforts and mentor junior engineers in the QA team.
Help recruit and run candidate interviews.
Uphold test code quality standards through code review and coaching.
Develop tooling and lay technical foundations to enrich our QA capabilities.
Contribute to QA activities and individual work items.
Implement automation tests across both Web and Mobile (IOS & Android).
Manual testing and coverage for new features that have not yet been automated; Perform Black Box and White Box testing.
Manage and configure build servers used for running automation.
 Work in collaboration with the development team in continuous build & deployment process.
 Create efficient test plans and maintain the test case repository as our product grows in functionality.
Who You Are
6+ years of progressive experience in automation-focused QA environments, including proven success as a leader.
Experience with UI Automation testing tools. Bonus for Mobile (iOS/Android) experience using Appium and Selenium
Programming experience in Python + Javascript or similar language
Knowledge in Relational Database such as MySQL is preferred.
Self-motivated, especially with respect to learning new software tools and best practices in software quality assurance. 
Startup mentality: self-starter, proactive, flexible. Good communication and interpersonal skills
Instawork Values
Bias for Action -- We are a growing team and an evolving product. We want a team of do'ers to drive the company forward, even if it means making decisions with incomplete information or being wrong.
Act Like an Owner -- Treat this company as though it is your own. Execute on the fundamentals, and act creatively to drive growth. Your ability to drive impact in any part of our company is only limited by your courage and conviction, not your job title.
Always Be Learning -- We are changing an entire industry. We strive to learn from each other and get better each day, week, and month, so that our team's learnings can compound and we can all improve, together.
Empathy, Trust, Candor -- Empathy for our business partners and professionals means we put ourselves in their shoes. Empathy for our colleagues means we are always upfront and honest with each other, which comes from trust.
About Instawork
Instawork's goal is to be the essential hiring engine for small to medium-sized businesses across the globe. Our first step toward this goal is to become the "the Uber of Staffing" as our technology enables us to service the needs of the massive gig economy.
We are well positioned in the warehouse and hospitality space (think large ecommerce companies, third party logistic providers, catering companies, multi-location restaurants, event venues, golf courses, etc) and looking to quickly expand our reach across the country and then the globe. Staffing is by far the biggest struggle the industry faces for both the business and the worker. The Light Industrial and Hospitality staffing industry is a combined $100+ billion dollar market opportunity that is primed for disruption. This presents a unique opportunity for technology and innovation to replace the outdated job boards or help wanted signs in the window.
We are making a difference for thousands of businesses in multiple markets and currently looking for top-notch talent that want to change the way brick & mortar and large event venues utilize on-demand talent to fill staffing gaps. Essentially we are enabling gig workers to spend their extra time to make extra money to close the gap on their financial needs.
We have offices in San Francisco and Bangalore, along with satellite offices in various parts of the US. You can find out more about us and our values at ​
https://www.instawork.com/about
​ or find us on Twitter, Facebook, and LinkedIn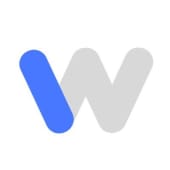 Instawork
Human Resources
Information Technology
Marketplace
Recruiting