Description
At Instabase, we're passionate about democratizing access to cutting-edge AI innovation to enable any organization to solve previously unsolvable unstructured data problems in their industry. With customers representing some of the largest, and most complex institutions in the world, and investors like Greylock, Andreessen Horowitz, and Index Ventures, our market opportunity is undeniable.
Instabase is a remote company rooted in flexibility. Employees can choose to work from one of our global offices in Menlo Park, New York, London, or Bangalore, fully remotely, or a mix of the two. At the center of our value proposition is our people, and we've built a fearlessly experimental, endlessly curious, customer focused team who together, are fundamentally changing how developers build and distribute intelligent business applications.
Instabase is an Equal Opportunity Employer. Qualified applicants will receive consideration for employment without regard to race, color, religion, sex, sexual orientation, gender perception or identity, national origin, age, marital status, protected veteran status, or disability status. Research shows that in order to apply for a job, women feel they need to meet 100% of the criteria while men usually apply after meeting about 60%. Regardless of how you identify, if you believe you can do the job and are a good match, we encourage you to apply.
Our Engineering Team architects the underlying operating system, core services, platform infrastructure, dev toolkits, core algorithms, machine learning models, packaged end-user apps, and app store marketplace. Instabase engineers are excited to solve hard problems for complex organizations and are self-starters from day one.
What you'll do:
You will set direction not only for your team but will help guide Instabase's engineering vision
You will architect important systems and anticipate strategic and scaling-related challenges via thoughtful long-term planning
You will write code as we expect our technical leadership to be in the trenches alongside junior engineers, understanding root causes and leading by example
You will mentor engineers, both junior and senior
You will own relationships with other engineering teams and collaborate with other functions within Instabase
About you
BS (or higher, e.g., MS, or PhD) in Computer Science or related technical field involving coding (e.g., physics or mathematics), or equivalent technical experience
10+ years of professional software development experience
Solid CS fundamentals with experience across a range of disciplines, with one or more area of deep knowledge and experience
Proven track record of senior technical leadership
Strong knowledge of shipping impactful and complex software projects
Ability to set technical and cultural standards for engineers
For US-based roles: The base salary range for this role is $235,000 to $270,000 + bonus, equity, and US benefits. The actual pay may vary based on factors such as location, experience, and skills.
#LI-Remote
Come help us build for the next stage of growth and scale -- accelerate your career with Instabase!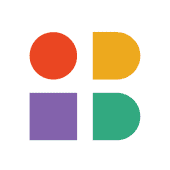 Instabase
Business Information Systems
Cloud Computing
Developer Platform
Software
0 appplies
42 views