Description
About Us
HighRadius, a renowned provider of cloud-based Autonomous Software for the Office of the CFO, has transformed critical financial processes for over 800+ leading companies worldwide.Trusted by prestigious organizations like 3M, Unilever, Anheuser-Busch InBev, Sanofi, Kellogg Company, Danone, Hershey's, and many others, HighRadius optimizes order-to-cash, treasury, and record-to-report processes, earning us back-to-back recognition in Gartner's Magic Quadrant and a prestigious spot in Forbes Cloud 100 List for three consecutive years.
With a remarkable valuation of $3.1B and an impressive annual recurring revenue exceeding $100M, we experience a robust year-over-year growth of 24%. With a global presence spanning 8+ locations and a recent addition in Poland, we're in the pre-IPO stage, poised for rapid growth. We invite passionate and diverse individuals to join us on this exciting path to becoming a publicly traded company and shape our promising future.
Job Summary
We are looking for Java developer, excellent in coding/programming with the experience range from 5 - 8 yrs for our Hyderabad Office.
Key Responsibilities
Responsible for design and development of high end, robust, scalable products that disrupt the market
Technically-intense role with primary focus on building cool products in the niche domain of Financial Supply Chain Management
Reviewing code work for accuracy and functionality
Analyzing code segments regularly
Working closely with Jr developers and making sure the coding is up to standards of the design. Catch early bugs related to functionality, scalability and performance
Skills & Experience Needed
Strong knowledge in Java fundamentals
Good SQL knowledge
Experience in working with frameworks such as Spring MVC, Spring Boot.
Database/Storage systems: MySQL, AWS S3, NAS etc.
Basic understanding of Restful micro services
Usage of development tools GIT, JIRA etc.
What You'll Get
Competitive salary.
Fun-filled work culture (https://www.highradius.com/culture/)
Equal employment opportunities.
Opportunity to build with a pre-IPO Global SaaS Centaur.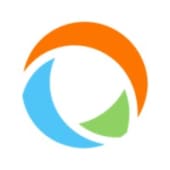 HighRadius
Accounting
Artificial Intelligence
FinTech
Machine Learning
SaaS
Software
0 appplies
67 views
Other Jobs from HighRadius
Similar Jobs
See 15,000+ More Jobs Like These
Subscribe to weekly membership and unlock all jobs
Engineering Jobs
15,000+ jobs from 2,600+ well-funded companies
Updated Daily
New jobs are added every day as companies post them
Refined Search
Use filters like skill, location, etc to narrow results