Description
How you will help
HealthVerity is seeking a Senior Data Engineer, who is an expert in designing and developing scalable data pipelines and data products. Reporting to the VP of Engineering, Data Warehouse, you will be contributing to the fast-growing company's success by being instrumental in designing, developing, and deploying the next generation data platform.
What you will do
• You will be working with terabytes of healthcare data, developing a petabytes-scale data platform and innovative data solutions in collaboration with Software Engineers, Data Architects, Delivery and Analytical teams
• Designing data structures (i.e. de-normalized, Change Data Capture, nested structures, etc.) that are optimized against process and data skew when dealing with large data sets, and that are highly supportive of concurrency 
• Optimize data architecture for consumption, utilization, and analytics, including for data science, machine learning and statistical use cases
• Designing data pipelines and data solutions optimized for different business use cases, and design data partitioning and bucketing strategies accordingly
About you
• Passionate about data and technology
• Have knowledge of big data platforms, MPP engines
• You know how to handle data skew and enjoy digging into execution plan
• Understand data warehouse conceptsExperienced building data pipelines to load and manipulate data onto the Data Lake
• Familiar with workflow management platforms like Airflow, and with message brokers
• Experienced with Spark processing, Python or Scala scripting
• Advanced in SQL, scripting (Linux, Unix)
• Understand the access patterns for the data
Desired skills and experience
• 5+ plus years with big data technologies, such as  Apache Hadoop, Databricks, Snowflake
• 3+ plus years of job-related experience in programming languages such as Scala, Python, or similar
• 3+ years of experience, building production data pipelines
• 3+ year of experience using Spark
• 3+ years with private & public cloud deployment (AWS, Azure, GCP, Triton, or similar)
• 1+ year experience building microservices architecture using containerization technologies like docker, packer or Kubernetes
• Bachelor's Degree in Computer Science, a technical or business discipline preferred
• Bonus: Master's Degree, or equivalent experienceBonus: Experience working with healthcare datasets
Base salary for the role is commensurate with experience and can range between $85,000 - $160,000 + annual bonus opportunity.
About HealthVerity
At HealthVerity we are actively solving some of the greatest challenges in healthcare through innovative technology and data solutions. Our customers and partners including pharmaceutical manufacturers, payers and government organizations look to HealthVerity to partner on their  most complicated use cases, leveraging our transformative technologies and real-world data infrastructure. The HealthVerity IPGE platform, based on the foundational elements of Identity, Privacy, Governance and Exchange, enables the discovery of RWD across the broadest healthcare data ecosystem, the building of more complete and accurate patient journeys and the ability to power best-in-class analytics and applications with flexibility and ease. To learn more about the HealthVerity IPGE platform, visit
www.healthverity.com
.
Why you'll love working here
We are making a difference – Our technology is at the forefront of some of the biggest healthcare challenges in the world. 
We are one team – Our people define our culture and always will. We take time out to celebrate each other at the end of every week through company-wide shout outs, and acknowledge the value that each of us adds towards our greater mission. Come share all you have to offer.
We are learners – Every team member is continually learning, no matter if we've been in a role for one year or much longer. We are committed to learning and implementing what is best for our clients, partners, and each other.
Benefits & Perks
• Compensation: competitive base salary & annual bonus opportunity (for non-commissioned roles)
• Benefits: comprehensive benefits with coverage on Day 1, medical, dental, vision, 401k, stock options
• Flexible location: our HQ is in Philadelphia with 50% of the team distributed across 25+ states
• Generous PTO: Take time off as needed, targeted at 4 weeks per year, including vacation, personal and sick time, plus paid maternity and paternity leave.
• Comprehensive and individualized onboarding: mentorship program, departmental talks, and a library of resources are available beginning day 1 for each new team member to minimize the stress of starting a new job
• Professional development: biweekly 1:1s, hands-on leadership that is goal-and growth-oriented for each team member, and an annual budget to support professional development pursuits
HealthVerity is an equal opportunity employer devoted to inclusion in the workplace. We believe incorporating different ideas, perspectives and backgrounds make us stronger and encourages an environment where ageism, racism, sexism, ableism, homophobia, transphobia or any other form of discrimination are not tolerated. At HealthVerity, we're working towards an innovative and connected future for healthcare data and believe the future is better together. We can only do that if everyone has a seat at the table.
Read our Equity Inclusion and Diversity Statement
.
If you require a reasonable accommodation in completing this application, interviewing, completing any pre-employment testing, or otherwise participating in the employee selection process, please direct your inquiries to
careers@healthverity.com
HealthVerity offers in-office and remote options, so you can work from anywhere within the US! #LI-Remote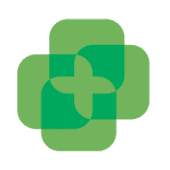 HealthVerity
Health Care
Information Services
Information Technology