Description
You'll ensure that our clients have the highest quality of data to make their everyday decisions. As a Data QA & Analytics Engineer, it will be your responsibility to troubleshoot and resolve complex data quality issues. Our team will also rely on you for your expertise with healthcare data and your strong SQL skills.
• Analyze all vendor data assets and correct complex data anomalies
• Provide guidance and support during the vendor on-boarding process which includes data ingestion, normalization, and QC activities
• Provide expertise on all healthcare data types: medical claims transactions (e.g. 837 and 835), pharmacy claims (NCPDP D.0), EMR/EHR, lab transactions, and other emerging data assets
• Provide Quality Assurance for new Data Source mapping and normalization SQL produced by Data Architects
• Develop repeatable test automation routines to expedite QA that can also be used to closely monitor the recurring ingestion for ongoing QC
• Develops and maintains trend analysis for longer term, historical quality control 
• Perform analytics against healthcare data using SQL based programming tools
• A data geek with enviable SQL skills and a passionate sense of ownership
• A proficient programmer in python who is comfortable with developing scripts for day to day tasks or contributing to a framework
• A self-starter who enjoys working in a small, rapidly changing, fast paced environment
• Confident enough to course correct a process or team when required
• Methodical, executing through several approaches to determine the best fit
• Energized by learning even if outside the scope of day-to-day responsibilities
• Comfortable working on several different tasks throughout your workday
Desired skills and experience
• Proficient in programming against large data assets with a working knowledge of SQL, Python 
• Experience with Medical claims, Pharmacy claims and/or Electronic Health (Medical) Records
• Ability to gather requirements, test strategies, design deliverables
• Proven analytical, evaluative, and problem-solving abilities
• Skilled teaching and instruction capability
• Extensive experience working in a team-oriented, collaborative environment
• Bonus: BS degree in math, statistics, or similar
Base salary for the role is commensurate with experience and can range between $65,000 - 180,000 + annual bonus opportunity.
About HealthVerity
At HealthVerity we are actively solving some of the greatest challenges in healthcare through innovative technology and data solutions. Our customers and partners including pharmaceutical manufacturers, payers and government organizations look to HealthVerity to partner on their  most complicated use cases, leveraging our transformative technologies and real-world data infrastructure. The HealthVerity IPGE platform, based on the foundational elements of Identity, Privacy, Governance and Exchange, enables the discovery of RWD across the broadest healthcare data ecosystem, the building of more complete and accurate patient journeys and the ability to power best-in-class analytics and applications with flexibility and ease. To learn more about the HealthVerity IPGE platform, visit
www.healthverity.com
.
Why you'll love working here
We are making a difference – Our technology is at the forefront of some of the biggest healthcare challenges in the world. 
We are one team – Our people define our culture and always will. We take time out to celebrate each other at the end of every week through company-wide shout outs, and acknowledge the value that each of us adds towards our greater mission. Come share all you have to offer.
We are learners – Every team member is continually learning, no matter if we've been in a role for one year or much longer. We are committed to learning and implementing what is best for our clients, partners, and each other.
Benefits & Perks
• Compensation: competitive base salary & annual bonus opportunity (for non-commissioned roles)
• Benefits: comprehensive benefits with coverage on Day 1, medical, dental, vision, 401k, stock options
• Flexible location: our HQ is in Philadelphia with 50% of the team distributed across 25+ states
• Generous PTO: Take time off as needed, targeted at 4 weeks per year, including vacation, personal and sick time, plus paid maternity and paternity leave.
• Comprehensive and individualized onboarding: mentorship program, departmental talks, and a library of resources are available beginning day 1 for each new team member to minimize the stress of starting a new job
• Professional development: biweekly 1:1s, hands-on leadership that is goal-and growth-oriented for each team member, and an annual budget to support professional development pursuits
HealthVerity is currently able to employ individuals residing in the following states: AZ, CA, CT, DC, DE, FL, GA, IL, IN, MA, MD, MI, MN, MO, NC, NH, NJ, NV, NY, OH, OK, PA, RI, SC, TN, TX, UT, VA, VT, WA, WI.
HealthVerity is an equal opportunity employer devoted to inclusion in the workplace. We believe incorporating different ideas, perspectives and backgrounds make us stronger and encourages an environment where ageism, racism, sexism, ableism, homophobia, transphobia or any other form of discrimination are not tolerated. All qualified job applicants will be given consideration for employment without regard to race, color, religion, sex, sexual orientation, gender identity, national origin, protected veteran status, or on the basis of disability. At HealthVerity, we're working towards an innovative and connected future for healthcare data and believe the future is better together. We can only do that if everyone has a seat at the table.
Read our Equity Inclusion and Diversity Statement
.
If you require a reasonable accommodation in completing this application, interviewing, completing any pre-employment testing, or otherwise participating in the employee selection process, please direct your inquiries to
careers@healthverity.com
Remote opportunities are not available in all areas and require team members to work from a fixed location due to tax and labor law implications - specific questions about remote positions can be discussed during the interview process with your recruiter.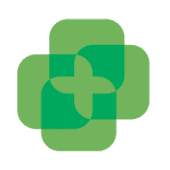 HealthVerity
Health Care
Information Services
Information Technology
6 appplies
82 views