Description
GoWild is looking for a Senior level Android Developer for a full time position. GoWild is a free social community helping outdoor enthusiasts improve their skills, discover gear & earn rewards.
A platform that started as a basement-developed side hustle is now flipping the outdoors industry on its head and growing like wildfire. We turn around updates early and often. We expect top-notch work. And we are only interested in someone who excels with challenges and wants to build something they can be proud of—this isn't a role for maintenance-only minds.
This platform is being utilized by tens of thousands of people, and is adding thousands more every month. If you are at the top of your game, meet the expectations, and want to join a culture that is fun, passionate and wild, apply now.
Skills Required
Senior level expertise in Java Android development (Java and Kotlin preferred)
Experience with the Google Play Store
Ability to take an existing codebase and quickly iterate features and improvements in a high-demand environment
Experience with git repositories
Desire to write clean, well commented and tested code
An eye for design and good UX
Ability to prioritize and quickly iterate features in a high-demand environment
Bonus Skills, But Not Necessarily Required
Experience with php development
Linux / Apache server management experience
Experience managing scalable web applications (ideally Amazon Web Services)
Job Requirements
Must be a self-starter and driven. Hand-holding is for toddlers.
Must desire to write clean, well commented and tested code
Must have excellent communication and organizational skills.
Must have the ability to manage up. Your boss expects you to speak up if he's wrong.
No egos. Seriously.
About Our Culture
Fun environment. Laid-back culture (as long as you're hitting deadlines).
Flexible work schedule as long as you're hitting your deadlines.
Wild Week: 1 Week of bonus vacation time, pending you spend it outside. Additional days available for time spent on conservation efforts.
Remote positions available and even expected. You do you, as long as you can do it wild.
Additional benefits customized to you. We care about our team's needs.
Salary: Up to $120K + opportunity to earn equity. Access to health, dental, vision and life insurance on day 1. 3 weeks of paid time off.
Send cover letter and resume to chris@timetogowild.com.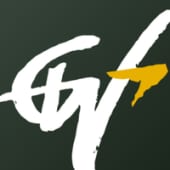 GoWild
E-Commerce
Marketplace
Outdoors
Social Network