Back to search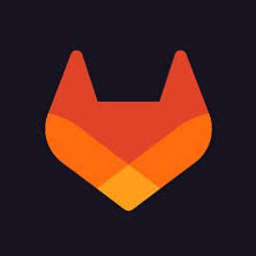 GitLab
Cloud Security
Developer Tools
Open Source
SaaS
Software
Frontend Engineer, Plan: Product Planning
@
GitLab
USD 

89k

 - 

163k
Not verified
VUE.JS
JAVASCRIPT
REACT
ANGULAR
EMBER.JS
HTML
CSS
RUBY
GitLab is building an open source, single application for the entire DevOps lifecycle—from project planning and source code management to CI/CD, monitoring, and security.
At GitLab, we live and breathe open-source principles. This means our entire handbook is online, and with a few clicks, you can find the details of future releases and an overview of the product vision you'd contribute to when working here.
We already have a large team of frontend engineers (70+) and are still rapidly growing. We more than doubled our frontend headcount in 2019 and are likely to double again in 2020.
As a frontend engineer at GitLab, you will be responsible for implementing and improving frontend features in the GitLab product. Each engineer is mapped to a stage group to help improve the products maturity level and increase SMAU. The work you'll be overseeing will be impactful and highly visible to millions of our users across the globe. 
Why should you apply for this team?
The Plan stage is a stage within the dev section whose goal is to provide powerful planning tools to keep everyone involved in the development lifecycle synchronized. Frontend engineers on this team can expect to work on one of the two groups within the stage:
Project management: issue tracking, kanban boards, and time tracking

Product planning: epics, roadmaps, and requirements management
Frontend engineers on the team can expect to be active stakeholders in building and contributing ideas toward our long-term goals.
What you can expect in a Frontend Engineer role at GitLab:
Develop features and improvements to the GitLab product in a secure, well-tested, and performant way

You'll work with Product Management and other stakeholders (Backend, UX, etc.) to iterate on new features within the GitLab product.

Craft code that meets our internal standards for style, maintainability, and best practices for a high-scale web environment. Maintain and advocate for these standards through code review.

Consistently ship small features and improvements with minimal guidance and support from other team members. Collaborate with the team on larger projects.

You'll help improve the overall experience of our product through improving the quality of the Frontend features both in your

group

and features that benefit other groups.

You'll help identify areas of improvements in the code base, both specific to your

group

and outside your group (eg. component library) and help contribute to make it better

You'll learn, collaborate and teach other Frontend Engineers. Everyone can contribute something new to the team regardless of how long they've been in the industry.

You'll fix prioritized issues from the issue tracker. These are typically bugs listed in a GitLab issue with an attached severity and priority label.

You'll contribute to and follow our workflow process, alongside the rest of the Frontend Engineers and the GitLab community as a whole.
Levels we are currently hiring for:
You should apply if you meet the following requirements:
Professional experience with VueJS or another modern JavaScript web framework (React, Angular, Ember, etc)

Experience with writing automated tests (eg. Jest, Karma, Jasmine, Mocha, AVA, tape)

A solid understanding of core web and browser concepts (eg. how the browser parses and constructs a web page)

A solid understanding of semantic HTML, CSS, and core JavaScript concepts.

Proficiency in the English language, both written and verbal, sufficient for success in a remote and largely asynchronous work environment

Demonstrated capacity to clearly and concisely communicate about complex technical, architectural, and/or organizational problems and propose thorough iterative solutions

Experience with performance and optimization problems and a demonstrated ability to both diagnose and prevent these problems

Comfort working in a highly agile, intensely iterative software development process

Demonstrated ability to onboard and integrate with an organization long-term

Positive and solution-oriented mindset

Effective communication skills: Regularly achieve consensus with peers, and clear status updates

An inclination towards communication, inclusion, and visibility

Self-motivated and self-managing, with strong organizational skills.

Demonstrated ability to work closely with other parts of the organization

Share our values, and work in accordance with those values

Ability to thrive in a fully remote organization

Ability to use GitLab
Nice to have:
Working knowledge of Ruby on Rails and Haml

Experience in a peak performance organization, preferably a tech startup

Experience with the GitLab product as a user or contributor

Product company experience

Experience working with a remote team

Enterprise software company experience

Developer platform/tool industry experience

Experience working with a global or otherwise multicultural team

Experience contributing to open source software

Domain knowledge relevant to the product stage in which you are looking to join (eg. someone with CI/CD experience applying for the Verify & Release team)
Hiring Process
Select candidates will be invited to schedule a 30 minute screening call with our Global Recruiters

Next, candidates will be invited to complete a short written assessment.

Next, candidates will be invited to schedule a 90 minute technical interview with either a Frontend Engineer or a Frontend Hiring Manager

Next, candidates will be invited to schedule a 60 minute behavioral interview with a Frontend Hiring Manager

Candidates will then be invited to schedule a 60 minute interview with a Director of Engineering

Successful candidates will subsequently be made an offer.
Compensation
To view the full job description and its compensation calculator, view our handbook. The compensation calculator can be found towards the bottom of the page.
Additional details about our process can be found on our hiring page.
For Colorado residents: The base salary range for this role's listed level is currently $89,600.00 - $163,200.00 for Colorado residents only. Grade level and salary ranges are determined through interviews and a review of education, experience, knowledge, skills, abilities of the applicant, equity with other team members, and alignment with market data. See more information on our benefits and equity. Sales roles are also eligible for incentive pay targeted at up to 100% of the offered base salary. Disclosure as required by the Colorado Equal Pay for Equal Work Act, C.R.S. § 8-5-101 et seq.
---
Country Hiring Guidelines: GitLab hires new team members in countries around the world. All of our roles are remote, however some roles may carry specific location-based eligibility requirements. Our Talent Acquisition team can help answer any questions about location after starting the recruiting process.  
Privacy Policy: Please review our Recruitment Privacy Policy. Your privacy is important to us.
GitLab is proud to be an equal opportunity workplace and is an affirmative action employer. GitLab's policies and practices relating to recruitment, employment, career development and advancement, promotion, and retirement are based solely on merit, regardless of race, color, religion, ancestry, sex (including pregnancy, lactation, sexual orientation, gender identity, or gender expression), national origin, age, citizenship, marital status, mental or physical disability, genetic information (including family medical history), discharge status from the military, protected veteran status (which includes disabled veterans, recently separated veterans, active duty wartime or campaign badge veterans, and Armed Forces service medal veterans), or any other basis protected by law. GitLab will not tolerate discrimination or harassment based on any of these characteristics. See also GitLab's EEO Policy and EEO is the Law. If you have a disability or special need that requires accommodation, please let us know during the recruiting process.