Description
We are looking for an awesome Data Engineer to join our engineering team. You will be responsible for our data warehouse and business intelligence systems, managing our data pipelines (including our ETL systems) and data collection requirements for cross functional teams. You will work closely with the rest of our software development team and help guide DB architectural decisions. You must be self-directed and comfortable working with multiple teams including finance, partnerships, sales, product, and marketing. Since this is our first hire for this position, you will have the opportunity to build systems and solutions from the ground up.
Responsibilities:
5+ years experience as a data engineer
Understands both SQL and NoSQL DB architecture
Self-directed individual contributor
Move fast; fix forward
Feel a sense of ownership to the solutions you rollout
What excites us:
Background in FinTech
GCP, Datastore & BigQuery experience
Experience with Heap as well as Google Analytics
Worked with ETL sol'ns like Fivetran
Worked with BI tools, such as Google Data Studio
Python experience
About Future Family
At Future Family, our mission is to help people build families by providing access to fertility treatment through financing and fertility coaching support. Our SF-based company was founded by Claire Tomkins, who personally went through IVF. Since fertility treatment can be an expensive and stressful journey, we tackle both the cost and complexity of the experience.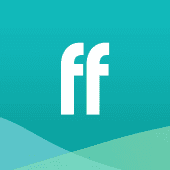 Future Family
Fertility
Personal Health
Women's
3 appplies
343 views
Other Jobs from Future Family
Similar Jobs