Description
Join a growing, venture-funded startup! We manage hundreds of terabytes of data and dozens of AWS Instances across multiple countries. Our clients use Everlaw to operate on mission-critical and highly confidential data and trust us to maintain a secure, performant, and resilient platform. We take this trust very seriously and are looking to hire engineers with expertise in these areas to take our software development practices to the next level.
Our team has laid out the groundwork on many initiatives to improve engineering operations (which explains our
99.97
% non-maintenance uptime last year and our FedRAMP certification), but there is more we can do. Our company is growing quickly and we are looking to not just keep pace as an operations team but to excel. You'll help us keep these priorities in focus and help us get even better as we expand our offerings and host orders-of-magnitude more data.
Engineering is the backbone of the Everlaw Platform. We build features and functionality into the product and ensure its smooth functioning. We also provide data and insights to the rest of Everlaw. At our core, we like to build and enjoy the creative process of building software that is smart, that works well, that scales well, and that is reliable and secure. We do this by supporting and empowering our team members to do their best work, by tackling challenging and complex engineering problems and by nurturing and supporting each team member through mentoring, coaching, and comprehensive feedback. 
At Everlaw, our mission is to promote justice by illuminating truth. Our company culture is open and vibrant and we're committed to the professional growth of our team members, offering an annual learning and development stipend and regular check-ins with managers regarding career goals. If you're looking for a place that values passion, integrity, thinking big, and a desire to learn, we'd love to hear from you! Think you're missing some of the skills and are hesitant to apply? We do not believe in the 'perfect' candidate and encourage you to apply if you feel you can bring value to our team. Learn more about
Life at Everlaw
.  
This is a full-time exempt position based in our Oakland, California office with a hybrid work schedule: in office M/W/Th with the option to work from home Tu/Fr.
Getting started
We want you to feel like part of the team early on! Our onboarding process will integrate you into the company with informative sessions on our product, policies, processes, and team structure and goals. 
We're excited for you to learn, grow, and contribute right away! We trust that you'll bring experience and knowledge that will uplift and uplevel the team, but we don't expect you to know everything on Day 1.
In your role, you'll…
Move server administration, security checks, monitoring processes into Ansible, Python, or Bash scripts.
Build baseline configurations such as AMIs or Docker containers and deploy those with Terraform. 
Optimize the use of AWS resources.
Automate failover mechanisms for our production architecture; aiding in critical issue resolution as needed (during work hours or otherwise).
Create documentation that is easier to find and easy to understand.
Codify and automate operational tasks to break down the walls and reduce the bottlenecks between teams.
Ensure a smooth operation of our platform by designing tools and processes that bolster core system reliability: no-downtime releases, distributed systems, automated failovers, auto-scaling clusters, resilience in the face of high load, etc.
Improve our reliability, security, and quality of our cloud infrastructure with automation of processes including: configuration management, application/infrastructure deployment, and compliance/governance.
Provide technical guidance to teams; planning and implementing changes that impact the cloud environment and architecture.
Proactively support production and data center operations by building logging/monitoring/alerting functionality across our environment.
Be on-call and responding to critical site reliability issues.
Improve our on-call and incident management processes by encouraging deeper understanding, communication, and trust. 
Partner closely with our Engineering, Security, Product, and Quality Assurance teams to ensure visibility and effective communication across customer-facing and operations teams.
About You
You have at least 5 years of experience as a DevOps Engineer or similar role or at least 3 years of experience and a BS or MS in Computer Science, or equivalent coursework.
You have US Citizenship.
For three of the five years immediately prior to applying for a position, you must: 1) have resided in the United States; 2) have worked for the United States overseas in a Federal or military capacity; or 3) be a dependent of a Federal or military employee serving overseas.
You have a BS degree and experience administering always-on cloud-based and Linux-based systems.
You have experience with being part of on-call for ensuring production site reliability.
You have a passion for automation and tooling paired with effective scripting experience and experience building reusable tools.
You have experience and comfort with Bash and Python programming.
You have experience with Infrastructure as Code and Cloud environments (ex: Terraform, Ansible, AWS, Docker, ECS, etc).
You have excellent communication and collaboration skills that can motivate and move the team towards a common direction.
You have knowledge of Network security, Network configuration, Firewall configuration and DDoS mitigation.
You have experience with performance tuning and monitoring systems (ex: Nagios, ELK, Prometheus, Datadog, etc).
You have experience with security monitoring, alerting, and resolution.
You have a history of demonstrating initiative and autonomy.
Pluses
You have an expertise in one or more compiled languages.
You have specific expertise in Amazon Web Services.
You have past experience in developing and participating in SRE teams.
You have expertise in logging/monitoring tools and turning data into actionable tickets.
Benefits
The expected salary range for this role is between $105,000 and $170,000. The final offered salary will be dependent upon many factors including the candidate's experience and skills. The base pay range is subject to change in the future.
Substantial equity 
Retirement plan with company matching 
Health, dental, and vision
Flexible Spending Accounts for health and dependent care expenses
Paid parental leave and sick leave
Seventeen paid vacation days plus 11 federal holidays 
Membership to Modern Health to help employees prioritize mental health and wellness
Quarterly "flex fund to flourish" bonus to spend on any health, wellness, or well-being expenses 
Annual allocation for Learning & Development opportunities and applicable professional membership dues
Company-sponsored life and disability insurance
Perks
Work in Uptown Oakland, just steps from the BART line and dozens of restaurants and walking distance to Lake Merritt
Flexible work-from-home days on Tuesdays and Fridays
Monthly home internet reimbursement
Select your preference of hardware (Mac or PC) and customize your desk setup
Enjoy a wide variety of snacks and beverages in the Oakland office
Bond over company-wide out-of-the-box events and fun activities with your team
Time off for company-sponsored volunteer events and 4 paid hours per quarter to volunteer at a charitable organization of your choice
Take advantage of learning and career development opportunities 
One of Wealthfront's 2021 Career Launching Companies, one of "Inc Magazine's Best Workplaces", and ranked #2 on the "2022 Bay Area Best Places to Work" list by the San Francisco Business Times and the Silicon Valley Business Journal
One of Fast Company's World's Most Innovative Companies for 2022 and proud contributor of free ediscovery resources to benefit the greater good through "Everlaw for Good"
#LI-EJ1
#LI-Hybrid
Pursue Truth While Finding Yours
At Everlaw, we are deeply invested in pursuing the truth, for our clients and for our employees. We know that when you're empowered to pursue your passions, it is reflected in the work. That's why we're committed to the professional growth of all our team members, offering an annual learning and development stipend and regular career check-ins with managers. If you're looking for a place that values passion, integrity, and a desire to learn, we'd love to hear from you! 
We help law firms, government agencies, and corporations sift through millions of documents of evidence in big lawsuits and investigations to find the proverbial smoking gun (or needle in the haystack -- pick your metaphor). It's a multi-billion dollar space typically dominated by service-oriented vendors, and we're coming at it with cutting-edge technology and elegant design. It's working, and we've been growing very rapidly: we host hundreds of terabytes of data and work with all 50 state Attorneys General and hundreds of law firms on some of the most high-profile cases litigated today. 
Everlaw is an equal opportunity employer. We pride ourselves on having a diverse workforce and we do not discriminate against any employee or applicant because of race, creed, color, religion, gender, sexual orientation, gender identity/expression, national origin, disability, age, genetic information, veteran status, marital status, pregnancy or related condition, or any other basis protected by law. We respect the gender, gender identity and gender expression of our applicants and employees, and we honor requests for pronouns. It is our policy to comply with all applicable national, state and local laws pertaining to nondiscrimination and equal opportunity, including the
California Equal Pay Act
.  Pursuant to the San Francisco Fair Chance Ordinance, we will consider for employment qualified applicants with arrest and conviction records.
Everlaw requires all of its employees to be fully vaccinated for COVID-19, unless a medical or religious exemption applies.  If you are hired, we will require you to prove that you have received the COVID-19 vaccine, unless you have received a medical or religious exemption.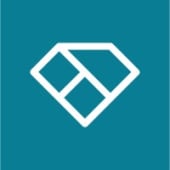 Everlaw
Cloud Computing
Document Management
Legal
Legal Tech
4 appplies
273 views
Similar Jobs