Description
MoneyLion is a leader in financial technology powering the next generation of personalized products and content - with a top consumer finance mobile app, a premier embedded finance platform & API for enterprise businesses and a world-class media arm. MoneyLion's mission is to positively change people's financial path by rewiring the financial system and empowering them with greater financial literacy and access. In our go-to money super app for consumers, we deliver curated content on finance and related topics, through a tailored feed that engages people to learn and share. People take control of their money life with our innovative financial products and marketplace - including our full fledged suite of features for people to save, spend, borrow and invest - seamlessly bringing together the best offers and content from MoneyLion and our 1,000+ enterprise partner network, together in one experience. MoneyLion's enterprise technology provides the definitive search engine and marketplace for financial products, enabling any company to add embedded finance to their business, with advanced AI-backed data and tools through our platform. Established in 2013, MoneyLion connects millions of people with the financial products and content they need, when and where they need it.
For more information about MoneyLion, please visit 
www.moneylion.com
. For additional information about Engine by MoneyLion for enterprise businesses, please visit 
www.engine.tech
As a developer, you will flex your Back End engineering expertise, while building new features and services in Scala with Play and Akka, all hosted on AWS. You'll have the opportunity to work on a high impact team to expand our API's capabilities, all while ensuring quality and robustness. Come join our team as we push into new products and continue to innovate, streamline, and automate the Financial Service Search Industry.
Day to day:
Lead the technical design of new features on Even's core platform and API
Contribute to a collaborative code base with other team members
Identify, advocate for, and implement improvements to our services
Flex into adjacent areas as needed, such as Data Engineering or DevOps
Mentor, teach and unblock other engineers, and spread knowledge through things like brown bags
Review new architecture proposals across our teams by participating in our RFC process and design sessions
Analyze and debug complex system-level issues
Recommend new technologies to improve developer impact, code quality, and our product offerings
You may be a good fit if you have:
4-7 years software engineering experience.
Strong experience working with JVM environments, preferably Scala or Java 8+.
Knowledge and understanding of SQL, database designs, and general best practices.
Experience with Event-based design patterns and Kafka or similar technologies.
Experience with AWS or another cloud infrastructure provider.
Excellence in designing and delivering functionality in a collaborative setting.
Drive to deploy your code and features, and follow them to production to ensure smooth delivery.
Meticulous attention to detail, in both your own work and when reviewing others.
Not afraid to get into the logs to root out errors.
Eager to master new technologies and techniques.
Experience building and optimizing data pipelines, architectures and data sets.
Full time employees are eligible for the following benefits:
Comprehensive medical/dental/vision packages + life and disability insurance
401K retirement plan
Stock options
Uncapped paid time off (PTO)
Company paid holidays + monthly personal holiday 
Membership to Udemy  
Perks including a monthly wellbeing stipend, $200 one time WFH stipend
We are an equal opportunity employer and value diversity at our company. We do not discriminate on the basis of race, religion, color, national origin, gender, sexual orientation, age, marital status, veteran status, or disability status.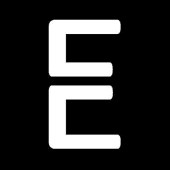 Even Financial
Finance
Financial Services
FinTech
1 appplies
121 views