Back to search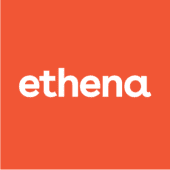 Ethena
Compliance
E-Learning
Human Resources
SaaS
Full-Stack Engineer
@
Ethena
USD 

173k

 - 

205k
Not verified
NODE.JS
MYSQL
EXPRESS.JS
AWS
HEROKU
JAVASCRIPT
REACT
NEXT.JS
Who we are
Hi there 👋 . We're Ethena, a compliance training platform with intuitive and powerful admin tools, built to make training easy, engaging, and effective. Our training isn't just a thing people get through, it's something they actually enjoy (we got the stats to prove it—over 90% positive ratings). We are proud to be a part of the culture at companies like Netflix, Zendesk, and Zoom and are in an exciting phase of growth. Less than a year ago, 
Ethena announced our $15.5 million Series A
, and we're delighted to announce that we've 
raised an additional $30 million Series B
 to build out Ethena's best-in-class training solution, further invest in data and analytics, and continue launching impactful compliance products. Ethena's Series B was led by Lachy Groom, with participation from existing investors including Felicis, Neo, Homebrew, and others. It's a great time to join our team!
How we work
We're a rapidly growing team of people who value diversity in all its forms. We love adding new perspectives and appreciate those who ask questions that help us challenge assumptions, explore new directions, and improve what we've already built. We believe it's our responsibility to create an environment in which every person can bring their full, authentic selves to work. We push each other to be our best and do our training proud. We love feedback, practice empathy, and embrace humor. Seriously, we're not shy about puns. If you brought us to a picnic, we'd be compli-ants. If we were shoes in London, we'd be trainers. If we were--you get it. Humor is welcome here. Read more about us on our
careers page
and follow our team on our
Instagram
!
We're looking for a Full-Stack Engineer to join our Engineering team.  This role will report to an Engineering Manager, and will be responsible for building elegant and impactful features from top to bottom as a key contributor to our product development team.
You may notice, we have a HQ in Brooklyn, NY, however, we are a fully remote team and will stay this way! We now also have "hubs" forming in New York, Denver, SF, and Toronto.
What you'll do
Front-End JavaScript development using React and Next.js
Back-End Javascript development using NodeJS, Express, and MySQL
Designing elegant and resilient systems
Contributing to features from the idea phase through to production
Maintaining high quality and nimble codebase
Collaborating with other engineers, product managers, and cross-functionally
Learn and grow essential skills such as system design, testing, giving effective code reviews, and technical decision making
What makes a great candidate
A proven track record of excellence in frontend and backend JavaScript development
Experience with relational databases
An entrepreneurial mindset - we're an early-stage startup so we're not just looking for someone to run a playbook. We want you to help build it.
A "roll up your sleeves" mentality and comfort with ambiguity
Passion for what we're building here at Ethena
An impeccable sense of humor
Valued but not required
NodeJS and JavaScript expertise
Experience with React
Experience with Next.js or Express.js
Experience with DevOps (AWS, Heroku, etc)
Ethena is proud to be an Equal Opportunity Employer and is committed to a diverse and inclusive workplace. We believe that a successful organization is one that celebrates its employees for who they are, who they love, and the unique lens through which they experience the world. Ethena does not discriminate based on race, color, ancestry, religion, sex, national origin, sexual orientation, age, citizenship, marital status, disability, gender identity, Veteran status, or other legally protected status. We understand that our differences make us better. They empower us to learn from each other, lean on each other, and create a product and community that models the behavior we hope to see in others.
We are not currently offering employer visa sponsorship for this role.