Description
At Elodie Games, we believe that games are better when you play them with friends. We build endlessly engaging experiences while striving to eliminate all barriers that get in the way of playing together. Crossplay is etched into the DNA of everything we build so that no matter what platform you're on, you'll get a first-class experience. We're a diverse team of industry professionals who love games and fuel each other's creativity. As an early member of the team, you'll have the rare opportunity to explore broad areas of game development, learn new skills, and shape our first game.
As a Senior Software Engineer focused on gameplay, you will leverage your technical expertise and love of games to craft systems, content, and tools that are a part of the core game loop. You will work with a small, cross-functional team to directly realize the playable experience. You'll utilize your depth of experience to boldly tackle a large range of problems and guide the team towards the best possible implementation of our game.
Responsibilities
Design, build, and iterate on robust game systems and content pipelines utilizing Unreal Engine, C++, and Blueprint
Be a partner to art and design. Collaborate on tools that unlock accelerated content development and reduce maintenance costs and errors. Advise on best practices for system prototypes.
Debug crashes, investigate performance issues, and optimize the game.
Mentor other engineers with technical guidance on approach and implementation. Provide feedback on code reviews in a timely manner.
Help shape the technical direction and standards for the team.
Required Qualifications
7+ years of experience as a Gameplay Engineer
Expertise in C++
Experience with game engines
Demonstrable knowledge of game engine architecture, client/server architecture, and server authoritative games
Willingness and capability to explore new techniques, tools, and patterns to accomplish the product goals
Familiarity with and passion for games, particularly multiplayer social games
Self motivated and able to work independently
BS in Computer Science, related field, or equivalent knowledge/experience
Desired Qualifications
Experience with Unreal engine
$145,000 - $270,000 a year
In the United States, the standard base pay range for this role is $145,000 - $270,000 annually. This base pay range is not applicable to locations outside of the U.S., and those interviewing from outside of the U.S. can inquire accordingly. Actual amounts will vary depending on experience and performance. In addition to competitive base pay, employees in this role are eligible for equity, healthcare benefits, flexible paid time off, paid family leave, company-wide holidays, and relocation assistance where applicable.
Elodie Games has embraced a remote-first model. If you're someone who prefers a dedicated workspace, we've got you covered with our beautiful office in sunny Venice, CA. If you'd prefer to work from home some or all of the time, you can choose to do so.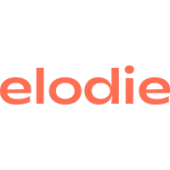 Elodie Games
Gaming
Information Technology
Internet
Online Games
2 appplies
120 views
Other Jobs from Elodie Games