Description
What We're Looking For:
We are looking for a collaborative and results-driven software engineer with experience in agile techniques like breaking down tasks into like-sized parts and pair programming.
Above all, you care about delivering quality software in a sustainable and timely manner and about software craftsmanship. You have experience in, and passion for, high-quality, maintainable code that confers low operating costs, high change velocity and is a point of professional pride for you and the team.
Responsibilities Include, But Are Not Limited To:
Architecting modular frameworks for managing websites at scale
Vetting content management tools on the market
Writing maintainable high-performance code
Refactoring to keep code maintainable
Conducting exploratory and automated testing
Debugging complex problems under time constraints
Leading technical design of applications and participating in larger system design efforts
Providing technical guidance and feedback to other team-members
Owning/Contributing to the release pipeline / delivery schedule for a given team / swim lane and ability to effectively communicate dependencies and blockers to Engineering Leadership and Product Management.
Things That Should Be In Your Background:
Expert Knowledge of frameworks & languages like Node JS, Vanilla Javascript ES5/ES6, React, GO, GraphQL, Semantic UI, Material UI, Tailwind CSS, Bootstrap, Non-Framework CSS best practices.
Solid understanding of Best Practice for ADA Standards
CI/CD tools like Docker, Kubernetes and Buildkite, HELM
Expert Experience unit testing code and providing guidance to other developers for best practices
Databases like Postgres, MySQL, MongoDB
AWS products like Lambda, RDS, Kinesis, Cloudfront, SNS, and SQS
Leading Small to Medium Sized teams of JR and Mid level Engineers by providing technical guidance and mentorship
Ability to work outside the engineering space and participate in scoping discussions with stakeholders to evaluate business needs alongside product management.
Comfortable writing technical documentation and architectural analysis (ATAM, Decision Matrix)
Bonus if you have SalesForce Development experience / Understanding of APEX code.
Experience with CANVAS, Moodle, IMS Standards and LTI development experience is a plus
A Passion for learning new technologies!
Other Attributes That Will Help You In This Role:
Participating in application and system level technical design
Conducting technical interviews
Participating in planning staffing needs on your team
Using metrics to drive software development decisions
Collaborating with Product Management & Stakeholders
About 2U Inc. (NASDAQ: TWOU)
2U is comprised of 3 lines of business: Graduate Degree Programs, Short Course, and Boot Camps. Going beyond traditional learning management systems, we use tech, people, and data to help top universities and enterprise organizations transform in the digital era—and eliminate the back row in higher ed. We support lifelong learning which means thinking beyond a single degree. It means finding ways for students to gain the skills they need to change careers, evolve their expertise, and meet the challenges of the changing world head-on. We help our partners fill those needs—developing new digital education technologies and offerings capable of supporting students at different points in their lives. Whether they need a simple refresher, to learn something new, or to change their career trajectories completely, our partners are there to help them succeed. Together with our partners, 2U has positively transformed the lives of more than 275,000 students and lifelong learners.
2U Diversity and Inclusion Statement
At 2U, we are committed to creating and sustaining a culture that embodies diverse walks of life, ideas, genders, ages, races, cultures, sexual orientations, abilities and other unique qualities of our employees. We strive to offer a workplace where every employee feels empowered by the ways in which we are different, as well as the ways in which we are the same.
Benefits & Culture
Working at 2U means working with individuals that are passionate and mission driven. We collaborate on tough problems to deliver the best outcomes for our partners, students, and each other. You will find team members working together in our open office spaces, gathered in the kitchen grabbing a snack, or taking a break in our game rooms.
2U offers a comprehensive benefits package:
Medical, dental, and vision coverage
Life insurance, disability and 401(k)
Unlimited snacks and drinks
Generous paid leave policies including unlimited PTO
Additional time off benefits include: volunteer days, parental leave, and a company-wide winter break
The anticipated base salary range for this role is $120,000 -$145,000, with potential bonus eligibility. Salary offers are made based on the candidate's qualifications, experience, skills, and education as they directly relate to the requirements of the position, budget for the position and cost of labor in the market in which the candidate will be hired.

To learn more, visit 2U.com. #NoBackRow
Note: The above statements are intended to describe the general nature and level of work performed by individuals assigned to this position, and are not intended to be construed as an exhaustive list of all responsibilities, duties and skills required. All employees may be required to perform duties outside of their normal responsibilities from time to time, as needed.

2U is an equal opportunity employer that does not discriminate against applicants or employees and ensures equal employment opportunity for all persons regardless of their race, creed, color, religion, sex, sexual orientation, gender identity, pregnancy, national origin, age, marital status, disability, citizenship, military or veterans' status, or any other classifications protected by applicable federal, state or local laws. 2U's equal opportunity policy applies to all terms and conditions of employment, including but not limited to recruiting, hiring, training, promotion, job benefits and pay.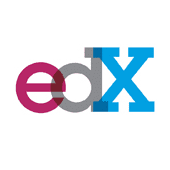 edX