Description
Company Description
Dropbox is a leading global collaboration platform that's transforming the way people work together, from the smallest business to the largest enterprise. With more than 700 million registered users across more than 180 countries, our mission is to design a more enlightened way of working. From our headquarters in San Francisco to eight dedicated Studios and a worldwide team of employees who choose where they work best, our Virtual First approach is leading the way into the future of work.
Team Description
Our Engineering team is working to simplify the way people work together. They're building a family of products that handle over a billion files a day for people around the world. With our broad mission and massive scale, there are countless opportunities to make an impact.
Role Description
Our strategy starts with our mission: how do we build the right set of products that can help our customers work in a more enlightened way? If the first big problem Dropbox solved was getting your files in the cloud, the new problem we're solving is helping you organize your life.
As we're evolving the core business from syncing and sharing files, we are looking for Senior Software Engineers to come build the next generation of new products for collaboration and distributed work. Product Engineers thrive working across technologies and codebases, but are also involved in leading various product development cycle stages. Along the way they are expected to fully represent the users needs through close partnership with product, design, and user research.
In this role you will build best-in-breed software by architecting and delivering scalable systems that power optimized user experiences like Dropbox
Paper
,
Transfer
, or
Family
. As a Senior Product Engineer, you will support data-driven approaches to conduct experiments or iterate features, while ensuring that the software we write will last and scale. You advocate for simple solutions and designs over complex ones, knowing when to move fast and when to do things right.
Responsibilities
You will articulate a technical vision for a more enlightened way of working and work with multi-functional partners to deliver that vision
You will write full-stack code as we expect our technical leadership to be in the trenches alongside junior engineers, understanding root causes and leading by example
You will partner with product managers, designers and analysts to deeply understand the needs of our users and build a product that serves those needs
You will develop and execute against both short and long-term roadmaps, making effective tradeoffs between business impact, user experience, and a high-quality technical foundation
You will improve the team and company – you will be an active participant in our culture (mentorship, interviewing, and new initiatives)
You will own relationships with other engineering teams and collaborate with other functions within Dropbox
Requirements
BS degree in Computer Science or related technical field involving coding (e.g., physics or mathematics), or equivalent technical experience
5+ years of software engineering and/or work related industry experience
Previous success developing and shipping a large-scale web application with a user-empathetic mindset
Skilled at building user-facing applications and supporting systems and libraries on web and/or desktop using front-end technologies such as JavaScript, TypeScript, React, Angular, HTML5, CSS3
You can handle full-stack projects and are able to build a minimum working product quickly
Total Rewards
At Dropbox, we strive to be a great place for all Dropboxers to grow and be recognized for that growth. This job posting reflects broad requirements, and represents two potential levels of role. Through our assessment process, we will identify your level that ties to compensation based on your experience and technical expertise along with the scope of the role. Our Engineering Career Framework is
viewable by anyone outside the company
and describes what's expected for our engineers at each of our career levels. Check out our blog post on this topic and more
here
.
For candidates hired in Colorado, the expected salary/On-Target Earnings (OTE) range for the role is $142,800 - $168,000 - $193,200 if you are assessed at the IC3 level. If you are instead assessed at the IC4 level, the expected salary/On-Target Earnings (OTE) range for the role is $157,800 - $185,600 - $213,400.
This salary/OTE range represents the low, middle, and high end of the salary or OTE (Sales roles) range for this position, and is subject to change. To determine a Dropboxer's starting pay we carefully consider a variety of factors, including primary work location and an evaluation of a candidate's skills, experience, market demands, and internal parity. This position may be considered a promotional opportunity.
Salary/OTE is just one component of Dropbox's total rewards package. All regular employees are also eligible for the corporate bonus program or a sales incentive (target included in OTE) as well as stock in the form of Restricted Stock Units (RSUs).
Dropbox is committed to investing in the holistic health and wellbeing of all Dropboxers and their families. Our benefits and perks programs include, but are not limited to:
Competitive medical, dental and vision coverage
(US Only) Competitive 401(k) Plan with a generous company match and immediate vesting
Flexible Time Off/Paid Time Off, paid holidays, 11 Company-wide PTO days, Volunteer time off and more
Protection Plans including; Life Insurance, Disability Insurance and Travel benefit plans
Perks Allowance to be used on what matters most to you, whether that's wellness, learning and development, food & groceries, and much more
Parental benefits including; Parental Leave, Child and Adult Care, Day Care FSA (US Only), Fertility Benefits (US Only), Adoption and Surrogacy support and Lactation Support
Mental Health and Wellness benefits
Free Dropbox space for your friends and family
Additional benefits details are available upon request.
Dropbox is an equal opportunity employer. We are a welcoming place for everyone, and we do our best to make sure all people feel supported and connected at work. A big part of that effort is our support for members and allies of internal groups like Asians at Dropbox, BlackDropboxers, Latinx, Pridebox (LGBTQ), Vets at Dropbox, Women at Dropbox, ATX Diversity (based in Austin, Texas) and the Dropbox Empowerment Network (based in Dublin, Ireland).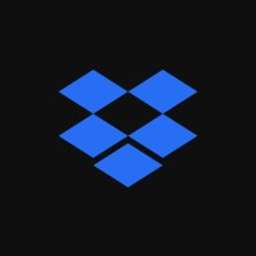 Dropbox
Collaboration
Enterprise Software
File Sharing
Private Cloud
Web Hosting