Description
Drata is looking for a Senior Data Engineer! This person will be a key member of the growing data team, supporting one of the fastest growing B2B SaaS startups to achieve unicorn status. At Drata, we're on a mission to help build trust across the internet! Data accuracy is an essential cornerstone of our mission. Take a look at our G2 reviews!
We are looking for a senior data engineer that can help us strategize and execute our data engineering vision. We're looking for someone who enjoys building data products at scale.
We are building out a first-class data department composed of Data Engineers, Software Engineers, Analytics Engineers, Data Analysts, and Data Scientists. We ensure all teams at Drata can easily self-serve the data and report they need to drive their projects and make decisions. If you're excited to work on a fast-moving team using cutting-edge technologies to collect, store, transform, analyze, and model data, we want to meet you.
What you'll do:
Automate first! One of our core company values is automation.
Help us build data products that will serve analytics needs, product and engineering services and ML models
Optimize query performance, data ingestion and processing time
Contribute to building the data modeling layer
Build strong data governance processes
Build solid data engineering training and documentation for all analysts so they can learn how to use, move and transform data with minimum data engineering assistance.
Interview, hire and train future data engineers
Administrate data orchestration through modern tools concepts such as ETL, ELT, Reverse ETL etc.
What you'll bring:
You have 5+ years experience as a Data Engineer
You are fluent in writing analytical SQL, are able to write complex queries with no assistance, understand the difference between SQL that works and performant SQL
Fluent in Python
You have experience with some of the following platforms Stitch/Fivetran, Snowflake, dbt, Airflow, Airbyte, Looker/Mode/Sigma, Hightouch/Cencus
You are a clear, concise communicator that works well with others
You can explain complex data flows, datasets or queries to non-technical people in understandable ways
Bonus: experienced with building ML pipelines
You have a natural curiosity and investigative mindset
You want to work in a fast, high-growth startup environment and thrive on both autonomy and collaboration
Benefits:
Health & Wellness: 100% coverage for medical, dental, and vision plans - for employee and dependents + on demand health care concierge

HSA, FSA, & DCFSA: Pre-tax savings plans for healthcare and dependent care

100% paid short and long term disability plus life + AD&D benefits

Learning & Development: $500 annually towards professional development opportunities + $250 annually towards personal development opportunities

Flexible Time Off: Flexible vacation policy for strong, fully charged batteries

16 Weeks Paid Parental Leave: An inclusive policy to ensure you have time with your newborn, newly adopted, or foster child

Work Remotely: Flexible hours and work from home + $1,000 annually to cover necessary business related items for your home office

Charitable Giving Program: Up to $500 match for qualified charities

401K: Reach your financial goals while reducing your taxes
This role will receive a competitive base salary, benefits, and equity. The applicable salary range for each US-based role is based on where the employee works and is aligned to one of 3 tiers based on the cost of labor for that geographic area. The expected salary ranges for this role are set forth below.
Tier 1: $144,500 - $178,500
Tier 2: $130,050 - $160,650
Tier 3: $115,600 - $142,800
You can view which tier applies to where you plan to work here. A variety of factors are considered when determining someone's leveling and compensation–including a candidate's professional background and experience. These ranges may be modified in the future and final offer amounts may vary from the amounts listed above.
Please continue to apply if you are unsure that you fit into our compensation structure.
---
Drata is on a mission to help build trust across the internet.
Drata is a security and compliance automation platform that continuously monitors and collects evidence of a company's security controls, while streamlining compliance workflows end-to-end to ensure audit readiness.
We all recognize the importance of earning and keeping the trust of our customers when it comes to protecting their data. We've felt firsthand how burdensome achieving and maintaining a strong security and compliance posture can be at a fast-growing company. It's a manual, redundant, error-prone, and unscalable process - and it only grows more complex and expensive over time.
Our team of SaaS, security, compliance, and audit experts have built a better way - with automation.
Employment at Drata is based solely upon individual merit and qualifications directly related to professional competence. We strictly prohibit unlawful discrimination or harassment on the basis of race, color, religion, veteran status, national origin, ancestry, pregnancy status, sex, gender identity or expression, age, marital status, mental or physical disability, medical condition, sexual orientation, or any other characteristics protected by law. We also make reasonable accommodations to meet our obligations under laws protecting the rights of the disabled.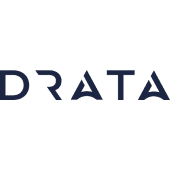 Drata
0 appplies
243 views